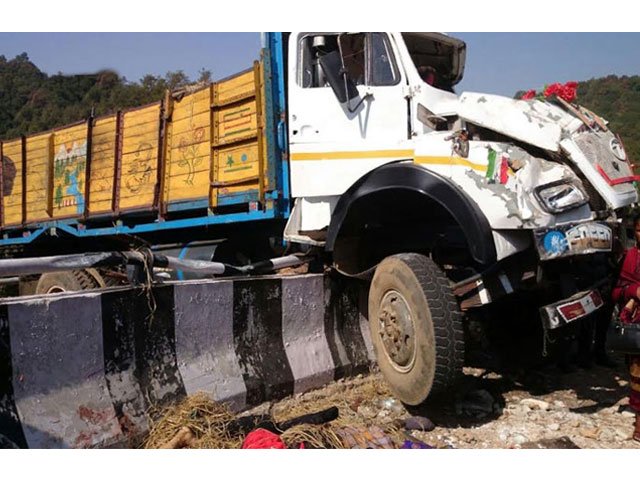 ---
NEW DELHI: Sixteen people were killed and more than 50 injured when a truck carrying churchgoers overturned in a hilly region of northeast India early Sunday, police said.

The truck was carrying people from three villages to a local church when it came to grief in the West Khasi Hills district of Meghalaya state.

"The survivors have told us that the truck driver was rash and lost control of the vehicle. After it overturned, many people fell into the deep gorge in this hilly region," district police Superintendent Sylvester Nongtnger told AFP by phone.

Philippine bus crash kills 13 students on camping trip, driver

"We rescued everyone from the accident spot and rushed them to  hospital but many of the survivors have serious injuries."

India has some of the world's deadliest roads with more than 150,000 fatalities annually due to poor roads, badly maintained vehicles and reckless driving.

Last month a school bus carrying dozens of pupils collided with a truck in northern India's Uttar Pradesh state, killing 13 people.

Twelve of the dead were children aged between seven and 14, who were seated near the front of the bus when an oncoming truck collided with it.
COMMENTS (2)
Comments are moderated and generally will be posted if they are on-topic and not abusive.
For more information, please see our Comments FAQ