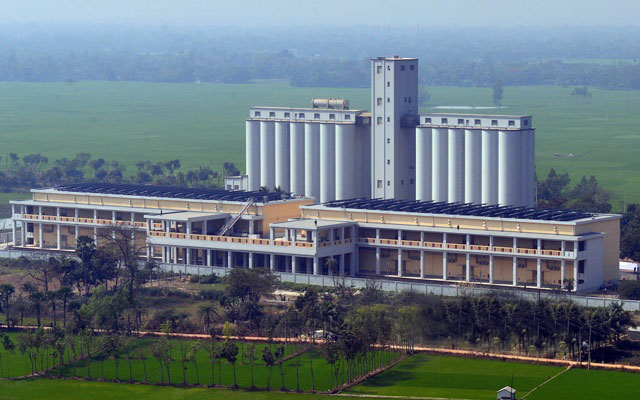 ---
DHAKA: Bangladeshi Prime Minister Sheikh Hasina inaugurated on Sunday the country's first solar-powered food warehouse with a capacity of 25,000 tonnes of grain in the northern part of the country.

The modernised, multi-storey warehouse was built with financial and technical support from Japan. Food silos are crucial for natural disaster-prone Bangladesh to keep stocks safe from water and other threats.

One killed in Bangladesh protest against Chinese-backed power plant

The world's fourth-biggest producer of rice, Bangladesh uses almost all of its production to feed its population of 160 million, and often needs imports to cope with shortages caused by natural calamities such as floods or droughts.

Bangladesh imports around 4.5 million tonnes of wheat a year to meet growing demand, while the country's output has stagnated at about 1 million tonnes.