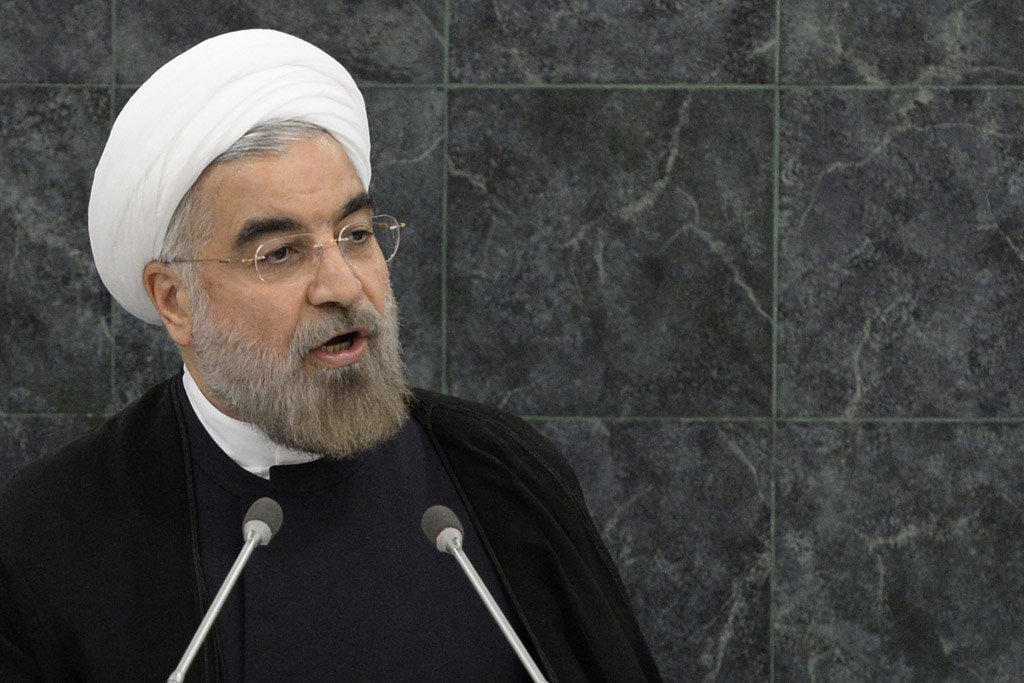 ---
TEHRAN: Iran's President Hassan Rouhani has decided to run for re-election in May, the vice-president for parliamentary affairs said on Sunday, according to state news agency IRNA.

"In recent weeks, Mr Rouhani has reached a conclusion to take part in the presidential elections," Hosseinali Amiri told reporters.

Rouhani, a 68-year-old moderate who has pushed for greater social freedoms and improved ties with the West, has been widely expected to run for a second term but has yet to formally announce his candidature for the May 19 election.

He remains popular for stabilising the economy and ending sanctions through a nuclear deal with world powers, although many feel the economic benefits have not trickled down and he has failed in his efforts to release political dissidents from jail.

Iran requests 950 tonnes of uranium from Kazakhstan

The conservative camp has so far failed to settle on an obvious challenger to Rouhani, who sits atop a relatively unified coalition of moderates and reformists.

Iran has no formal political parties, just loose alliances, often making it difficult for politicians to agree on a candidate.

The conservatives have sought to address this problem with a new primary-style system. Some 3,000 loyalists gathered last week to create a short list of potential candidates with a view to eventually rallying around a single figure.

Bilateral Ties: Common chamber boosts Pak-Iran trade

Meanwhile, the only person to throw their hat in the ring has been Hamid Baghaie, a former deputy to hardline president Mahmud Ahmadinejad who ruled between 2005 and 2013 but fell out of favour with conservatives. Baghaie said he was running as an independent.

Candidates must formally announce their intention to run between April 11 and 15.

The Guardians Council will then have 10 days to approve the candidates, and has been known to block even high-profile figures such as former president Akbar Hashemi Rafsanjani, who was barred from running in 2013 and eventually threw his weight behind Rouhani.

The official campaign season is just two weeks long, and due to last from April 28 to May 17.
COMMENTS
Comments are moderated and generally will be posted if they are on-topic and not abusive.
For more information, please see our Comments FAQ