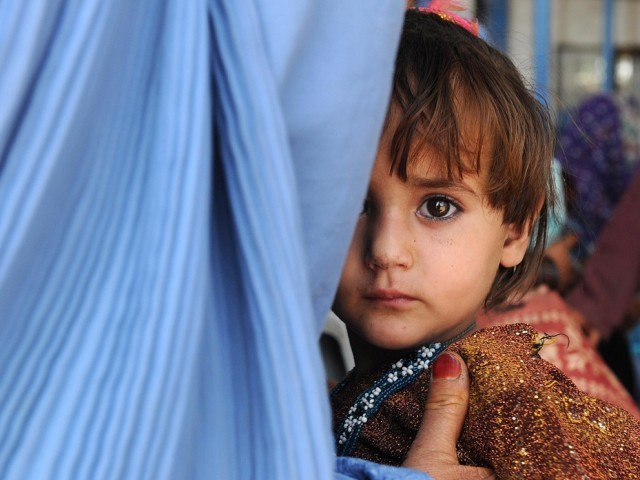 ---
LANDI KOTAL/ QUETTA: In a gesture of goodwill, the government has allowed the repatriation of some 300 Afghans stranded in Pakistan following the closure of the Pak-Afghan border.

The Afghans were repatriated from the Pak-Afghan border crossings in Landi Kotal and Chaman.

This is the first time that such movement was allowed at the border after the February 16 closure, following the Sehwan suicide attack. Those who were repatriated had entered Pakistan on a valid visa and passport.

Afghan envoy calls upon Pakistan to reopen border

The political administration of Khyber Agency said that it had repatriated 250 Afghan nationals in the early hours of Saturday morning.

The political administration had issued notices to Afghan nationals stranded in Landi Kotal to contact the political administration. Subsequently, since the last two days the political office of the agency had registered 250 Afghan nationals. They were repatriated back to their country on Saturday after the political administration got a green signal from the interior ministry and security officials.

Most of those stranded were children, women and elderly who were in Pakistan for medical treatment, said the assistant political agent of Landi Kotal.

Pakistani border authorities also allowed more than 50 Afghan nationals, including women and children with a valid passport and visa, to cross into Afghanistan from the friendship gate in Chaman on Saturday.

A senior Pakistani official posted at the Chaman border said: "A group Afghans who were staying in Pakistan with legal documents crossed into Afghanistan [on Saturday]."

Tajikistan to join Pakistan road link bypassing Afghanistan

Meanwhile, sources said, "No one is allowed to cross into Pakistan from Afghanistan even if they had valid travel documents," adding that the government has not taken any decision about the reopening of the border.

Meanwhile, the Pak-Afghan border has been completely closed for all kind of traffic following the Sehwan bombing. Hundreds of long body trucks and other vehicles which are involved in transit trade and carrying Nato supplies are still stuck at both sides of the Pak-Afghan border. Sources also said that the authorities have stopped all Nato supplies in Karachi till further notice.

Published in The Express Tribune, February 26th, 2017.