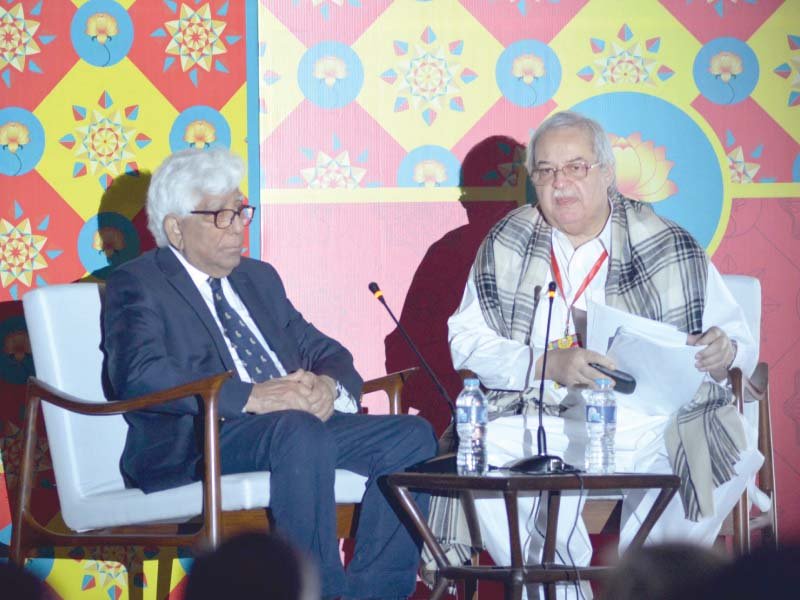 ---
LAHORE: Dr Adeebul Hassan Rizvi, the founder of Sindh Institute of Urology and Transplantation, was described as a communist, a philanthropist, a student leader, a fighter but most importantly a medic who established a state-of-the-art medical facility that serves people without any discrimination.

The life of the renowned philanthropist was dissected at a session titled 'The Medicine Man: Making of a Legend' at the Lahore Literary Festival on Saturday. The session was moderated by Dawn Group CEO Hameed Haroon.

Helping Hand: SIUT sets up new transplant centre  

The audience listened to Adeeb, as he recalled his rollercoaster life, confronting the ruling parties of Karachi, bureaucrats, governments, organised goons, fighting with militants and ethnic parties, facing death threats all the way but never abandoning his dream of establishing the medical facility.

Born on September 9, 1938, Adeeb's journey began from the prestigious DJ Science College after passing his initial years at his ancestral town of Jaunpur, Uttar Pradesh.

He was elected as a student leader, got a scholarship, went abroad, refused nationality of a foreign country and came back to Pakistan. While he is arguably the finest surgeon of kidney and liver in Pakistan, he still says that life goes on and he has to do more.

"It was all just for the sake of humanity," he surmised politely. "The SIUT is not an NGO but a bridge between doctors and society."

High praise: UN envoy says SIUT model should be replicated

Adeeb recalled his ambitions grew immensely after he met left-wing activists like Syed Sajjad Zahir and Hassan Abidi among others.

During the session, he also discussed his beloved wife and how the Pakistani consulate cancelled his scholarship, how he got involved in medical practise with Britain's finest professors and why he refused to get nationality of the UK.

Hameed concluded the session by saying medical facilities should be accessible to all Pakistanis without any discrimination of cast, religious, breed. "[And] this is the motto of SIUT."

Published in The Express Tribune, February 26th, 2017.