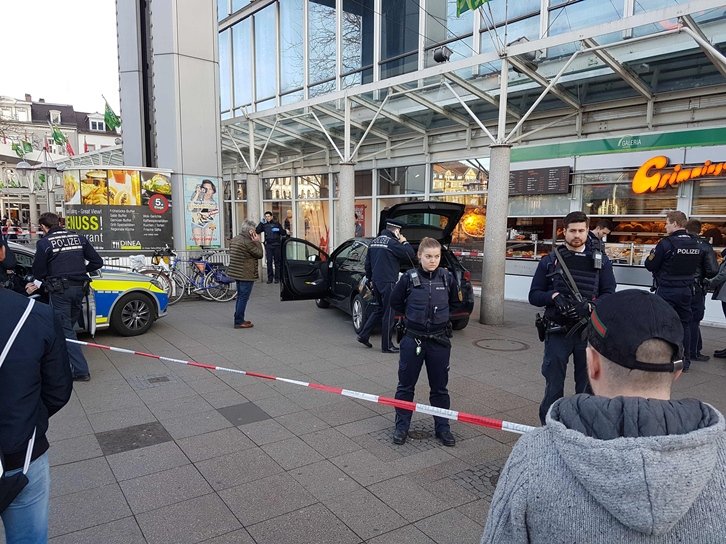 ---
BERLIN: A man drove into a crowd standing by a bakery in the southwestern German town of Heidelberg on Saturday, injuring three people but a police spokesman said it was not yet possible to say whether it was a terrorist attack.

Police said in a statement that one of the injured was seriously hurt. The suspect was seen getting out of the car with a knife and was later tracked down to near a swimming pool.

He is now in a hospital in Heidelberg having been shot by police while being arrested, leaving him seriously injured, they said.

Nine dead as truck ploughs into German crowd

Regional newspaper Rhein-Neckar-Zeitung said he was not fit to be questioned. Investigations by the public prosecutors' office in Heidelberg and the town's criminal police were continuing, police said.

Rhein-Neckar-Zeitung cited police as saying the suspect was a young German man. The newspaper said the suspect had stopped at a red traffic light and when it turned green put his foot down before hitting the group of people at high speed and smashing into a pillar.

The German authorities are on high alert after a failed Tunisian asylum-seeker drove a truck into a Christmas market in Berlin on December 19, killing 12 people.
COMMENTS
Comments are moderated and generally will be posted if they are on-topic and not abusive.
For more information, please see our Comments FAQ