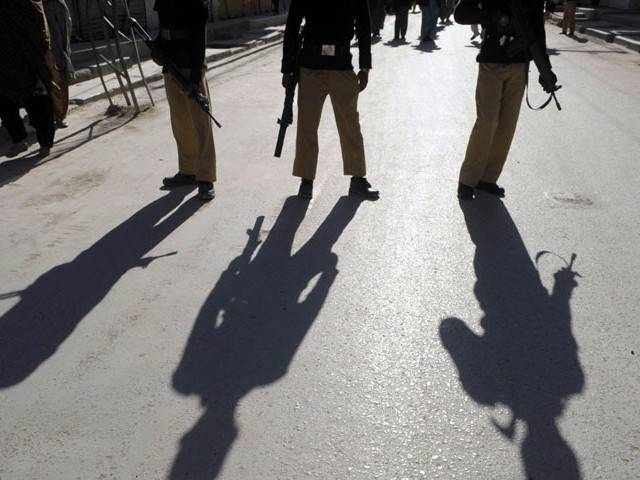 ---
RAWALPINDI: The family of two brothers, who had been killed in an alleged police encounter on February 22, demanded on Saturday a judicial inquiry into the matter.

A senior police official, on the other hand, said that they too would write to the inspector general of police requesting a judicial inquiry into the matter.

Two brothers, 38-year-old Irfan and 35-year-old Wasim, had been arrested from their home on February 22 by police officers who were not wearing their uniforms at the time. The police officials reportedly resorted to aerial firing as they whisked the two away. The two were later said to have been killed in a police encounter.

'Fake' encounter: Inquiry report corroborates police claim

Nadeem Anwarulhaq told The Express Tribune that when he returned home that night, his wife told him about police arresting his brothers. Nadeem, together with his bothers Naeem, Hafiz Aftab and Qasim went to Ranial police post.

The police officials there allegedly started beating the brothers, while accusing them of robbing people and for attacking the police. The brothers were taken to the RA Bazaar police station and locked up.

Nadeem, who works as a cameraman for a private media centre, said that some inmates told them that police had brought their brothers Irfan and Wasim to the lockup but had then shifted them to another location.

'Fake' encounter: Another life cut short

The cameraman added that they were later shifted to the Cantonment police station where they learnt that their two brothers had been killed in an 'encounter'.

After their families staged a protest over the killings of the brothers, the detained brothers were released by police.

On Saturday, the four brothers visited the office of City Police Officer Israr Ahmed Abbasi to appear before a three-member inquiry committee headed by SSP Operations Irfan Tariq. However, with two members of the committee absent, the hearing could not be held.

Published in The Express Tribune, February 26th, 2017.