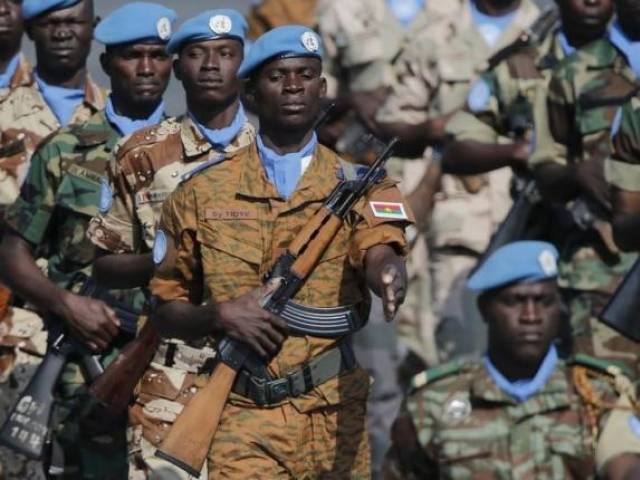 ---
LOME: Police fired tear gas at hundreds of people Saturday as they marched through Togo's capital to protest the shutdown of two private media channels.

Television station La Chaine du Futur and City FM radio were ordered to stop broadcasting three weeks ago after a decade on air for breaching licensing rules.

According to the country's regulator, they had not fulfilled "the prerequisite permission formalities".

After a call by a dozen rights groups, hundreds of people marched through the seaside city for two hours but were dispersed by police in just 15 minutes as they tried to break through a police barrier to reach the regulatory body's headquarters.

Secret tape-recording: Media boycotts briefing as minister threatens reporter

It was the fourth such protest in Lome in less than two weeks, but those went off without incident.

The broadcast ban "is an obstruction of press freedom," said Celestin Agbogan, president of the Togolese League of Human Rights.

"It is an illegal" decision, Agbogan said. "We are simply asking for the re-opening of the two media."

Mathias Ayena, from the regulator, had told AFP earlier that neither channel obtained the proper authorisation before they started broadcasting in 2007.

Reporters Without Borders (RSF) ranked Togo 88th in its press freedom index last year and said the government controlled information through a dominant state media.

Amnesty International called the sanction disproportionate and "an attack against freedom of speech".
COMMENTS
Comments are moderated and generally will be posted if they are on-topic and not abusive.
For more information, please see our Comments FAQ