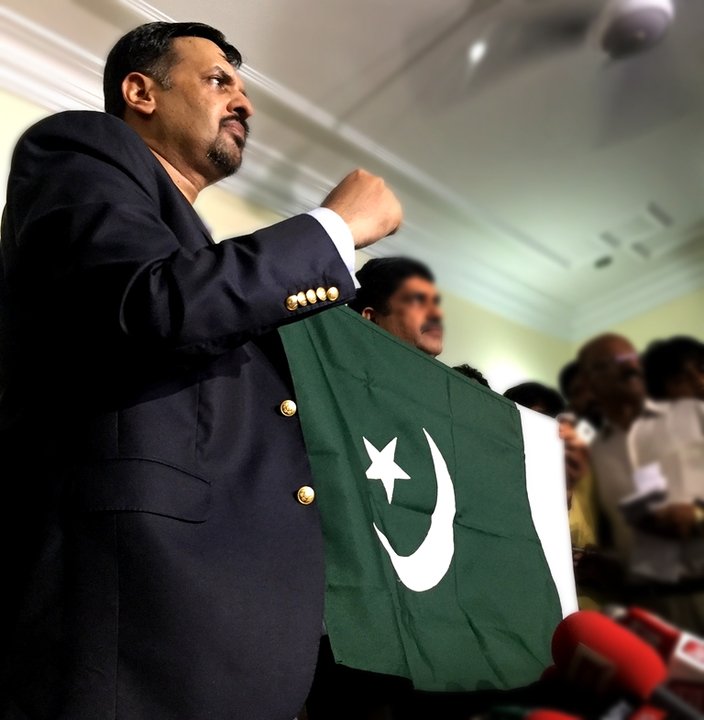 ---
KARACHI: Pak Sarzameen Party (PSP) Chairperson Mustafa Kamal urged upon policymakers to mend their direction if they want to bring lasting peace and prosperity in the country, adding that army was not the solution to every problem.

Addressing a press conference at Pakistan House on Saturday, Kamal said that by engaging the military in one operation after another within the country, the policymakers were 'exhausting' the country's last line of defence.

"Rather than completing the work on all the 20 points of the National Action Plan, we are taking on another military operation," he criticised, saying that things will not work out until reforms are made. "Ever pondered on why a 13-year-old kid in the nation was ready to blow himself up to kill others?" He remarked that authorities can kill a suicide bomber but not his mindset.

Mustafa Kamal promotes party in Peshawar

The government must take a lead in the operation for lasting peace, he said, suggesting that this will not be possible until powers are devolved at the grass-roots level. The community policing system is what is needed in order to achieve the goal, he added.

According to Kamal, the problems faced by the country were because of fusion of all the powers in the centre. "Until the people are taken on board in the fight against terrorism, nothing can be achieved. Under the prevailing system, we will just be waiting for the next carnage."

He was of the view that problems were multi-faceted and the military alone could not tackle them as it was not the institution's domain to provide jobs, health facilities and education. "Being the chairman of a responsible political party, I urge Pakistan Peoples Party, Pakistan Muslim League - Nawaz and Pakistan Tehreek-e-Insaf to jointly think on the issue and come up with a better plan."

Kamal demands immediate devolution of powers to Karachi mayor

He also talked about sending Rangers to maintain law and order in Lahore, questioning that the paramilitary force was initially sent to Karachi for six months but the situation has not changed even after 25 years.
COMMENTS
Comments are moderated and generally will be posted if they are on-topic and not abusive.
For more information, please see our Comments FAQ