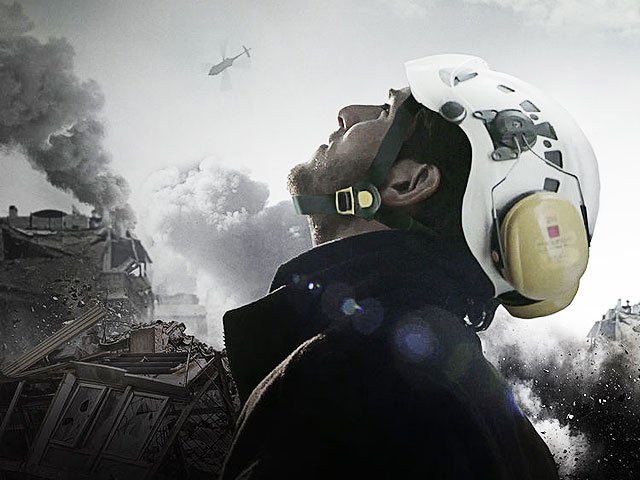 ---
WASHINGTON: US immigration officials have barred entry to a Syrian cinematographer who worked on a harrowing film about his nation's civil war, "The White Helmets," that has been nominated for the Oscars.

Khaled Khatib, 21, who worked on the Oscar-nominated documentary short film, is reported to have been kept from entering the country after officials found 'derogatory information' against him.

He was scheduled to arrive on Saturday in Los Angeles on a Turkish Airlines flight departing from Istanbul.

'White Helmets' filmmakers say Trump travel ban hurts Syrian subjects

Raed Saleh, the leader of the White Helmets, and Khatib had obtained visas to travel to the United States for the February 26th award ceremony in Los Angeles.

The news comes a month after US President Donald Trump's travel ban - which prevented nationals from seven predominantly-Muslim countries, including Syria, from entering the country - was blocked by a US court.

Derogatory information is a broad category that can include anything from terror connections to passport irregularities.

However, a spokeswoman for the Department of Homeland Security, Gillian Christensen, said, "A valid travel document is required for travel to the United States."

Syria 'White Helmets' get visa to travel to US for Oscars

"The White Helmets," nominated for the Oscars short subject documentary category, gives a glimpse of the daily lives of the civilian Syrian Civil Defence, also known as the White Helmets, whose members volunteer as rescue workers in the war-ravaged country.

The short film focuses on the rescue workers who risk their lives to save Syrians affected by civil war. The group also was nominated for last year's Nobel Peace Prize.

"It is important that people understand that Syria has people who want the same things they want: peace, jobs, family, and to live without the fear of bombs. This is what I hope the film does," Khatib had said in a statement once.