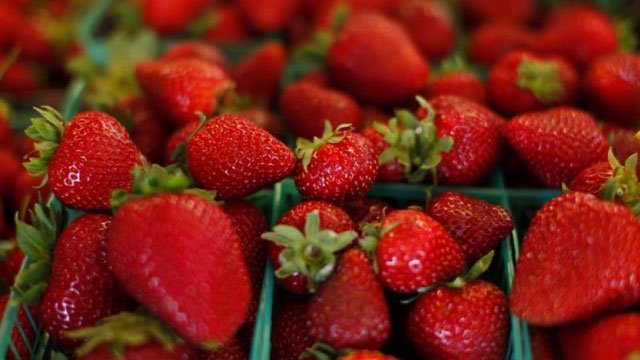 ---
Have you spotted them yet? It's hard to miss the crimson displays at super markets when strawberries are in season. About to enter peak season, strawberries are now widely available at farmer's markets, grocery stores and fruit carts across the country.

Besides eating them out of your hand and with crème fraiche, which you should, you can use them to make jams, chutneys, smoothies and salads as well as delish desserts.

Here are a few ideas:

Strawberries with chocolate sauce




Chocolate and strawberries are like friends who get everything about each other; a flawless pairing that no one ever complained about. Make a delicious chocolate sauce, dip and enjoy.

Three orange recipes you must try this season

Find a simple but delicious chocolate sauce recipe here

Strawberry-Basil shortcakes




A bit spicy and a little sweet, Basil is delicious with strawberries macerated in syrup and who doesn't like cake with fruit. The combination is nothing short of exciting. The varying textures of this dish are a treat for the taste buds.

Farm fresh: Farmers' market now serves fresh food two days a week

Here's a delicious recipe for Strawberry-Basil shortcakes

Goat cheese cake with mixed berries




Cheesecake is a favourite regardless of what you pair it with. Goat cheese gives this cake a delicious tang which is further complemented by the strawberries; a perfect recipe for entertaining guests.

Here's a mouth-watering recipe for the Goat cheese cake.

Let us know in the comments below what your personal strawberry favourite recipes are.


COMMENTS (1)
Comments are moderated and generally will be posted if they are on-topic and not abusive.
For more information, please see our Comments FAQ