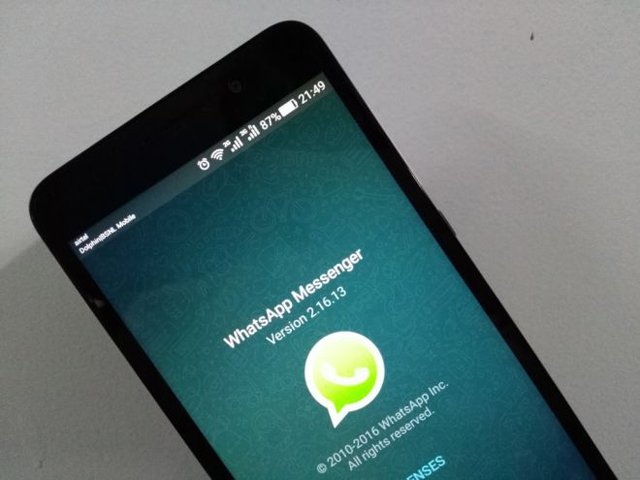 ---
Facebook-owned messaging platform WhatsApp on Thursday introduced a new status feature which allows users to share pictures and videos with their contacts by putting them as their status.

The WhatsApp's status feature is similar to Snapchat's disappearing Stories feature. However, it seems that instead of pleasing users, the latest WhatsApp feature has annoyed many. Several Pakistanis took to Twitter to vent and question the use of the feature.

After Facebook and Instagram, now WhatsApp is copying Snapchat

Imitation is the sincerest form of flattery?

https://twitter.com/mujji91/status/835178361047691268

https://twitter.com/iammuhammadowas/status/835174879460790273

Leave WhatsApp alone!


WHY. Whatsapp is a communication platform. It's not social media. Please let it be.

— RL (@RizWanKenobi_) February 24, 2017


https://twitter.com/H_Flx/status/835009675737317376

When you realise your entire family is on WhatsApp...


Just realized that my parents will be able to see any story I put up on whatsapp. Ummm no thnx bye @WhatsApp

— Meeran Yousuf (@LumosNotNox) February 24, 2017


https://twitter.com/Mahessarsajjad/status/835178012035399681

Boy, BYE!


Thankyou @WhatsApp! You finally gave me a reason to uninstall you after this latest update.

— S. (@SaudinAudi) February 24, 2017
Unity in diversity?
Whatsapp, Snapchat aur instagram ek ho gy Mgr Sunni Wahabi aur Shia ek ni ho skte #Whatsapp # Pakistan

— Muzzammil (@ImNotMuzzammil) February 24, 2017
But in the end, "ye bik gayi hai gormint"
Pakistanis be like#WhatsappStatus pic.twitter.com/LA6ya6wjtB

— وقار یونس سومرو 🇵🇰🇵🇸 (@wysoomro) February 24, 2017


Let us know how you feel about WhatsApps's new stories feature in the comments below!
COMMENTS (1)
Comments are moderated and generally will be posted if they are on-topic and not abusive.
For more information, please see our Comments FAQ