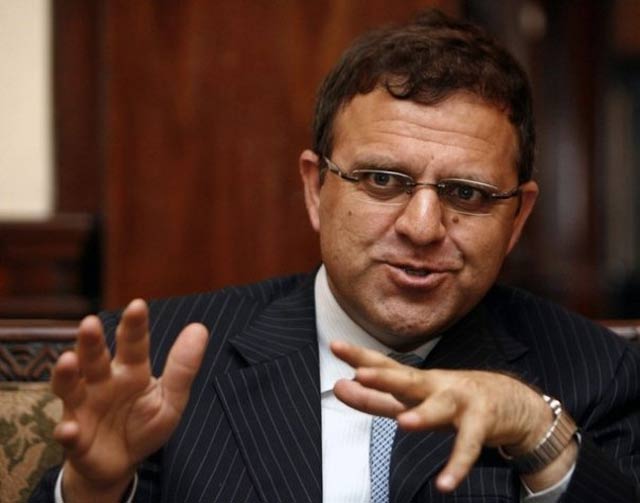 ---
ISLAMABAD: Omar Zakhilwal, Afghan ambassador to Islamabad, on Saturday urged Afghan citizens to avoid any "unnecessary travel" to Pakistan following closure of the border between the two countries.

Minutes after the Sehwan suicide attack, which killed over 80 people, security forces closed the Pak-Afghan border indefinitely. The Pakistan Army also moved heavy artillery towards the border in Chaman and Torkham districts.

ISPR DG Maj Gen Asif Ghafoor stated that the border had been closed over "security reasons."

Afghan envoy demands reopening of Pak-Afghan border

"The Pakistan-Afghanistan border closed with immediate effect till further orders due to security reasons," said ISPR DG Maj Gen Asif Ghafoor.

Pakistan insists that the militants responsible for the recent terrorist activities in the country came from the Afghan side of the border.

After two days of artillery shelling by the Pakistan Army at the border, security officials have argued that nearly a dozen training camps and hideouts of terrorist groups have been destroyed and over a dozen terrorists — including a top trainer of suicide bombers — have also been killed.

The envoy hoped that Pakistani authorities would partially open the border later on Saturday for Afghans who are unwell and need treatment, and those who are stranded in Pakistan with valid visas.

In a statement on his official Facebook page, Zakhilwal said that the border is likely to open in three to four days. "The countrymen should avoid travelling to Pakistan even once the border is open," he said.

Torkham closure: Patients stranded in Landi Kotal for a week

Meanwhile Foreign Office spokesperson Nafees Zakaria has said that the decision regarding opening of the Pak-Afghan border will be taken in due course of time.

"Pakistan has continued to maintain and emphasise that effective border management is vital for preventing cross border movement of terrorists. Pakistan is ready to work with Afghanistan on those issues in a spirit of mutual respect, trust and cooperation," the spokesperson said, adding that issues between Pakistan and Afghanistan need to be addressed through constructive and positive engagements.