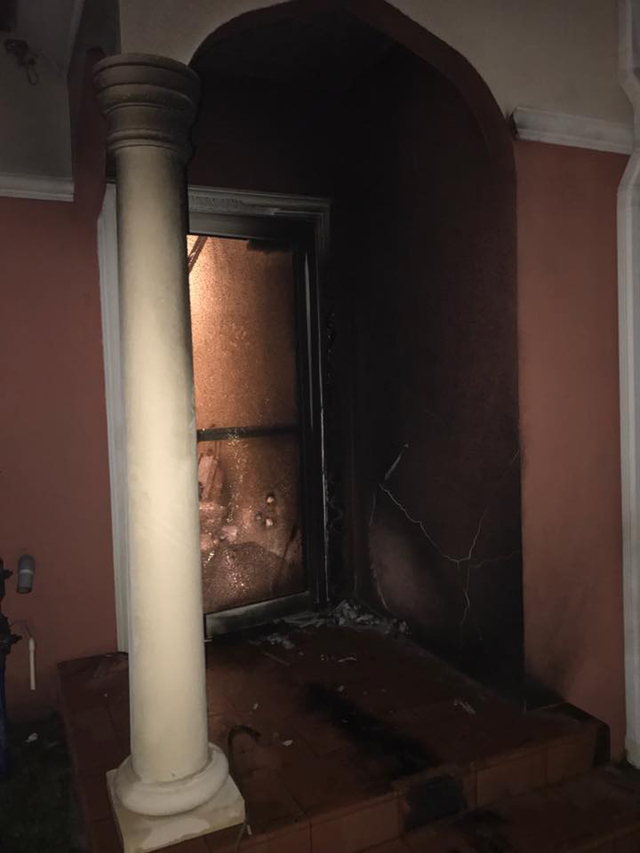 ---
A mosque in Tampa, Florida was set on fire early Friday morning. This is the third time in a year that an Islamic center has been set on fire in the Tampa area.

Quebec mosque hires own lawyers for accused gunman's trial

The fire department responded at 2:00am to the automatic fire alarm call. No one was present inside the mosque when it caught fire and no one was physically hurt.

Corey Dierdorff, spokesperson for the Hillsborough County Fire and Rescue, told The Huffington Post that physical evidence at the sight of the incident has led them to believe it was arson.

The Florida chapter of the Council on Islamic American Relations (CAIR) shared pictures of the damaged mosque on their Facebook page.



The spokesperson for CAIR Florida, Wilfredo Ruiz, said in a statement, "It is worrisome that our community have fallen victim of what appears to be another hate crime. This time another Florida mosque has been targeted in a crime that could have easily taken the life of any worshiper. Our prayers are with the New Tampa Mosque community; and we are grateful that nobody was physically hurt."

Shakiel Humayun, who visits the mosque regularly shared on a Facebook post that residents were unable to offer Friday prayers at the mosque because of the damage and investigation.

Blaze guts Texas mosque vandalised years ago

"The anti-Islamic threats targeting our Muslim community and community centers are horrible and are painful and a very sad reminder of the work that still must be done to root out hate and prejudice and evil," he further wrote.



An online fundraiser has been set up to help repair the Islamic Center of New Tampa. By Saturday morning, more than $24,000 had been raised toward the $40,000 goal.

This article originally appeared on The Huffington Post.