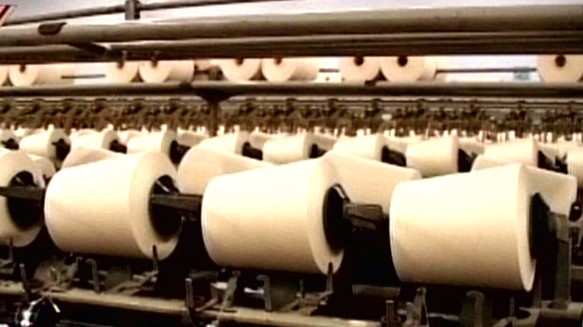 ---
KARACHI: Regulatory duty on yarn export is expected to increase the costs while making the product expensive in the international market, according to analysts.

A 15 per cent regulatory duty (RD) has been imposed on export of all types of yarn on complaints of a shortage by the value added sector in the local market. It will be initially effective for a period of 60 days while quota restrictions on export of yarn have been withdrawn. Quota restriction on exports Exports of cotton yarn in March posted a decline of 10 per cent year-on-year to 42 million kg from 47 million kg exported in the same period last year, said BMA Capital analyst Sana Bawani in her research report.

Restriction on yarn export to 50 million kg per month in January, which was further reduced to 35 million kg per month in March, was the key reason behind this decline. However, higher prices of yarn, $2.57 per kg in March 2010 compared to $1.96 per kg in March 2009, in the international market led the country to earn 18 per cent higher revenue from the exports of the product.

Hike in yarn prices It has been observed that over 30 per cent of yarn produced in the country was exported each year between fiscal year 2002 and 2007 while 70 per cent remained available for the local market. However, exports declined to 26 per cent and 23 per cent of production in fiscal year 2008 and fiscal year 2009 respectively. Additionally, 24 per cent of the total quantity of yarn produced during eight months of the current fiscal year was exported.

At the same time, yarn prices in the local market have been increasing at a fast pace as the price of Rs139 per kg at the end of July has sharply increased to Rs242 per kg. Greater demand for yarn from the value added industry in the local and international markets in addition to skyrocketing raw cotton prices during the year have led to a hike in yarn prices.

Published in the Express Tribune, May 15th, 2010.
COMMENTS
Comments are moderated and generally will be posted if they are on-topic and not abusive.
For more information, please see our Comments FAQ