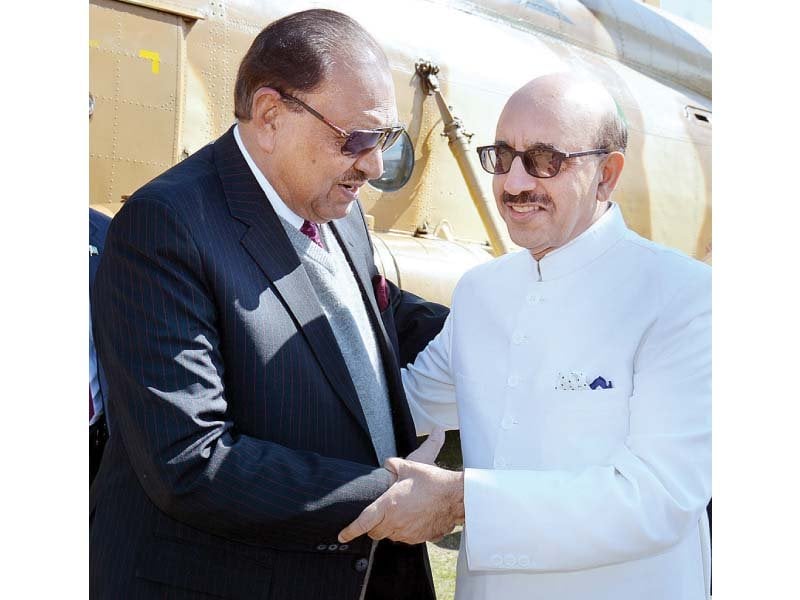 ---
MUZAFFARABAD: President Mamnoon Hussain made an appeal to the world community to come forward and raise its voice to end violence in Kashmir in order to bring peace and stability in South Asia.

Mamnoon made these remarks while addressing an event at Mirwaiz Molvi Muhammad Farooq Medical College.

"For the last 70 years, Kashmiris are being crushed by the Indian state-sponsored terrorism, thousands have been disappeared and martyred for demanding their right of self-determination," President Hussain added. He said that further delay in the resolution of this issue would be an open threat to regional peace.

Hundreds of children became orphans and thousands of women lost their husbands in the ongoing liberation movement of Kashmir, he said. Appealing the world to come forward and join the fight against Indian atrocities in Kashmir, he said that if Kashmiris are denied of their basic rights then no one in the world would talk about freedom and plebiscite in future.

President Mamnoon said that Pakistan will continue diplomatic, political and moral support to the people of Indian-administered Kashmir. He said that the Quaid-e-Azam visited Kashmir during the Pakistan movement which reflects the basis of relationship between Kashmiris and Pakistanis.

He said that Quaid's visit was a proof that this region was close to his heart.

Published in The Express Tribune, February 25th, 2017.