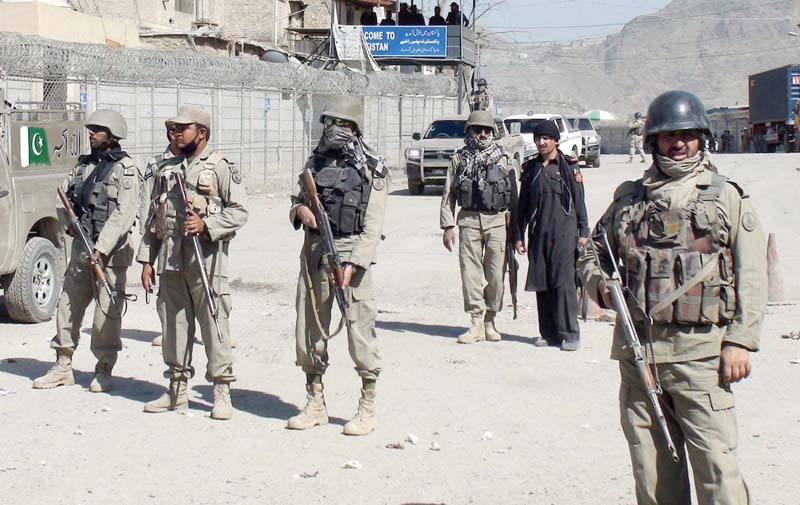 ---
PESHAWAR: Since the last week's terror attack in Sehwan which were followed by closure of two border crossings with Afghanistan, dozens of Afghans – who were returning to their country after getting medical treatment in Khyber Pakhtunkhwa (K-P) – are stranded in Landi Kotal Tehsil of the Khyber Agency.

"For over a week, the gates have been closed for all kinds of transportation except for shifting dead bodies across the border. Dozens of Afghan nationals who have recovered at different health facilities in the K-P want to go back home but are stranded on the border," said a senior official.

Landi Kotal's Assistant Political Agent Niaz Muhammad also confirmed the development.

He said the gates had been closed for a week and not even a single person was allowed to travel via Torkham except for dead bodies. He said the stranded Afghans were not allowed to gather at the border and had been stopped at Landi Kotal.

"We are allowing dead bodies to be transported to Afghanistan on humanitarian grounds. Relatives of people, who could not recover from illnesses or died due to other reasons, have been shifting the dead bodies to their native villages," he said.

An official said Afghans seek medical assistance at facilities in Pakistan as there are fewer health establishments in the neighbouring country. They said in the past such people would travel to Pakistan without a travel document.

He said once things were channelised and the borders were manned by the law enforcement agencies, the severely ill patients would be examined at Torkham border and would later be referred to health facilities in K-P.

He said a team of health experts would be deputed at the border to examine travellers and to administer anti-poliovirus drops. "The team would make final decision whether to allow or refuse entry requests by patients," he added.

The official said there were many who pretended to be ill just to enter Pakistan. "Then there is a huge number of others with minor problems, which can be treated in Afghanistan. These people would be sent back in future," he added.

Published in The Express Tribune, February 25th, 2017.