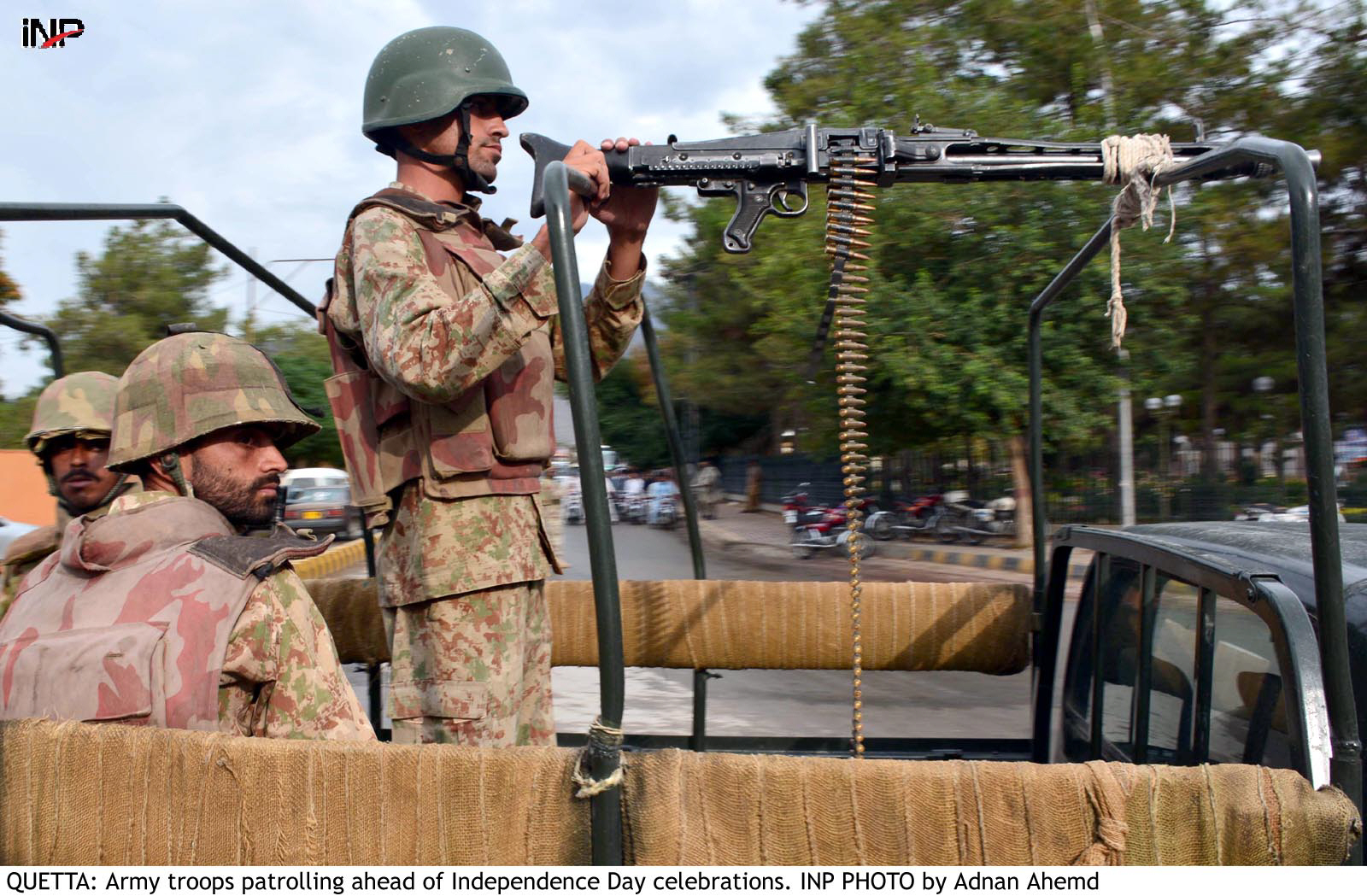 ---
PESHAWAR: The Pakistan Bureau of Statistics (PBS) will provide census forms to the Pakistan Army during the sixth population census to ensure fair and accurate counting of the population. The army personnel, who will accompany the enumerators, will crosscheck data of each family.

An official of the bureau in Peshawar, while requesting not to be named, told The Express Tribune that 42 officers of the Pakistan Army have been imparted master-training.

The trained officers will train more army personnel, who will be told how to fill the forms and collect data of each family. He said the forms will be given to enumerators as well as to army personnel.

"We aim at ensuring transparency in counting of the population as this exercise will ensure fair allocation of financial shares among provinces," he said.

The bureau has also included Dera Ismail Khan, Lakki Marwat, Shangla and Hangu districts in first phase of the sixth census in Khyber Pakhtunkhwa (K-P). Earlier, the first phase included headcount in Peshawar and Mardan.

The PBS has also decided that a resident living outside his native district for six months will not be registered there. Rather he will be registered in the district where he resides at the time of registration.

In earlier censuses, a resident had to share details of his family and was registered in his native district. The official said thousands of families from Balochistan and the K-P have been living in Punjab and Balochistan for employment.

"This time they will be registered as residents of Punjab and Sindh and not of their native provinces. Resultantly both the provinces may face a reduction in population as well as a reduction in their shares in the National Finance Commission award," he added.

Moreover, a large number of families from the Federally Administered Tribal Areas (Fata) have been living as displaced families or in different cities of the country especially of Upper Orakzai where law and order situation is not ideal. A meeting will soon be held to decide case of Upper Orakzai.

The official revealed that the security plan for the census is yet to be finalised. However, the K-P Chief Census Commissioner Mumtaz Ali Khan could not be reached despite several phone calls.

The sixth population and housing census in the K-P and Fata is going to be launched from March 15. The census has been due since 2008 but could not be held for a variety of reasons.  In the first phase, questionnaires will now be distributed in six K-P districts – including Peshawar and Mardan. According to the census plan, both the districts are divided into 7,301 blocks – with 4,618 blocks in Peshawar and 2,683 blocks in Mardan.

The PBS is to hire around 2,309 enumerators for Peshawar while 1,342 will be hired for Mardan where each enumerator will cover two blocks within a period of one month. Each block will have 250 houses.

Additionally, control rooms have also been set up at provincial, divisional, district and tehsil levels to assist the teams and address problems and respond to any untoward situation.

To ensure transparency, vigilance teams and coordination committees will be formed on district level to monitor census work and ensure complete coverage of the population. An official said millions of forms have been printed that carry a unique barcode to avoid processing of photocopied or locally printed forms.

Published in The Express Tribune, February 25th, 2017.