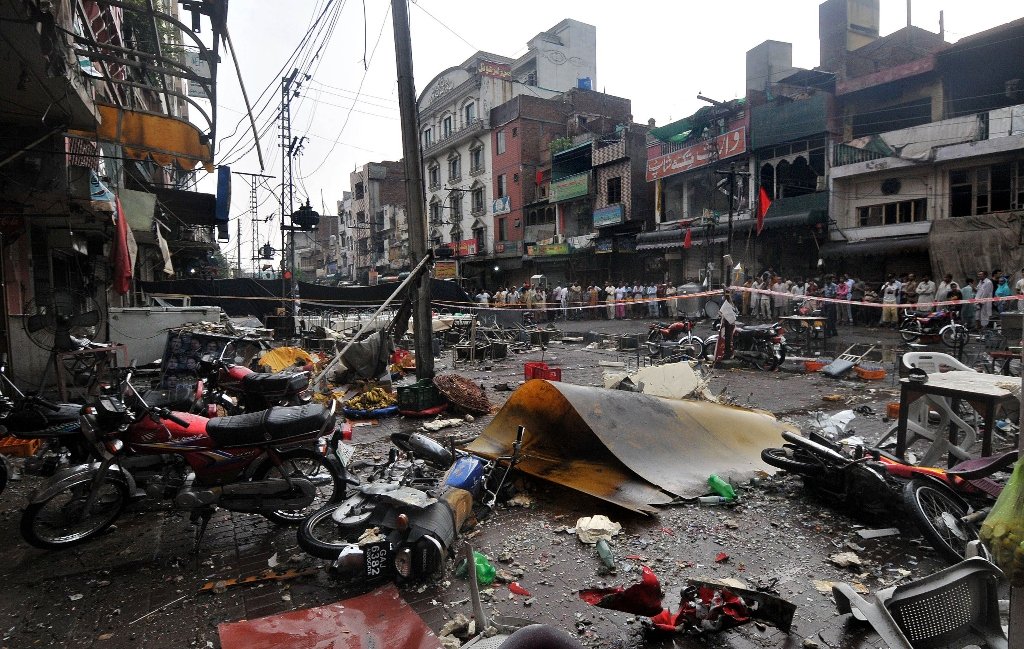 ---
LAHORE: From the smoke of the deadly explosion in Z Block of Defence emerged stories of selflessness and everlasting friendship. As others were focused on saving themselves, five friends risked it all to rescue each other.

Ailya, Zeeshan, Aqib, Mancha and Waseem are all employees of a bank in the area. Ailya is an office helper, while Zeeshan and Aqib work as peons. Waseem is the valet parking driver

"I was sitting in my office chair, which is located just on the right side of the building where the blast happened," Waseem explains. "Suddenly, a loud bang occurred and the windows shattered, injuring several people." The driver thanks his lucky stars that he escaped immediate injury and only suffered a slight wound when heading out of the building. He recalls that all his friends were already out of the office as they went out to have a smoke after lunch. "When I went outside, all my friends were laying on the street as they suffered injuries from the shattering glass." He says ambulances and law enforcement agencies were yet to reach the scene. "They were on the street and crying for help," he remembers.

As Waseem saw his friends, he stopped dead in his tracks and turned towards them. "The first question that came to my mind was; how do I save them? At that point, I completely forgot my personal ordeal."

The driver recalls unlocking his motorcycle and all his friends jumped aboard two bikes, including his, to reach the hospital.

"The Doctors immediately admitted us and bandaged the injuries of my friends." Waseem, who suffered injuries to his back and legs, said doctors in hospital were taking care of the injured with all their heart.  "We were admitted here for two hours then they let us go."

Something awry

"It is not an accident, I believe," Waseem asserts. He claims it was no not a cylinder blast which rocked the whole of DHA on Thursday. "They (the government) are dishonest and lying to the people. It was a terrorist activity and nothing else. Everything happened in front of my eyes," he underlines.

He added that just a week ago, law enforcement agencies imposed a strict red alert in this area and put up barricades in the vicinity. "They also warned us several times to take precautions and tighten security at the office. I don't know why they are saying it was a cylinder blast."

Published in The Express Tribune, February 25th, 2017.