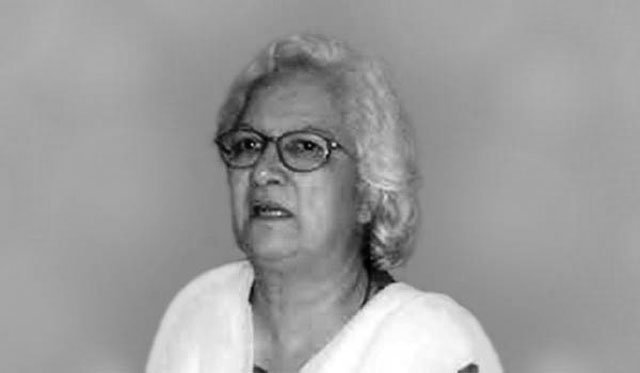 ---
KARACHI: Women rights activist and humanitarian Nigar Ahmed breathed her last in Lahore on Friday.


#LLF2017 will mark a moment of silence for Nigar Ahmad, the amazing women's rights activist, who passed away today.

— fasih (@therealfasih) February 24, 2017


A leftist, Ahmed was a founding member of the Women Action Forum (1981). In 1986 she spearheaded and co-founded the Aurat Foundation with Shehla Zia – in protest against General Ziaul Haq's dictatorial regime.

While she was suffering from Parkinson's disease since long; a few days ago she complained of chest infection, and was admitted to a hospital in the Punjab capital, where she passed away.

Remembering the struggle for women's rights

Remembering her friend and an old associate, Anis Haroon said: "I have lost an old, kind friend today. I learnt so much from her. Ideals of being a good human being…patience and generosity were the hallmarks of her life".

Her funeral will take place in Lahore on Saturday after Asr prayers.