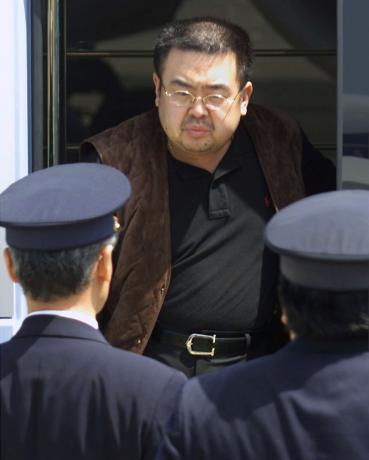 ---
KUALA LUMPUR: Malaysia warned North Korea's outspoken ambassador Friday he would be thrown out of the country if he continues to "spew lies" over the investigation into the assassination of Kim Jong-Nam.

Malaysia Foreign Minister Anifah Aman lashed out at Kang Chol, the envoy of the Stalinist state, who has said "we cannot trust the investigation by the Malaysian police".

Kang has also claimed the probe is politically motivated and that Malaysia had conspired with South Korea to frame the North.

Kim Jong Nam murder case: North Korea calls for release of three detained in Malaysia

But Anifah cautioned Kang he should watch what he says.

"He must enjoy the confidence of the government of Malaysia," Anifah said.

"I hope he understands by what I mean by he must enjoy the confidence of the government of Malaysia."

Anifah added: "The ambassador has been informed of the process involved (in the police investigation) but he continues to be delusional and spew lies and accusations against the government of Malaysia."

A senior Malaysian government official said Kang had been shown a "yellow card", adding: "If he repeats the baseless allegations, he will be expelled."

Kang has already been summoned to the foreign ministry for a dressing down over the ongoing spat.

Anifah said friendly relations "must be reciprocated".

The two countries did have relatively warm ties, with some bilateral trade and citizens from both countries entitled to travel to the other under a unique reciprocal visa-free deal.

Malaysia says cause of Kim Jong Nam's death still unknown

But relations have rapidly soured since the extraordinary murder of Kim Jong-Nam at Kuala Lumpur airport on February 13 by twin assassins armed with the nerve agent VX, listed by the UN as a weapon of mass destruction.

Veteran Malaysian diplomat Dennis Ignatius, who served as ambassador to countries including Canada before retirement, said throwing out an ambassador was regarded as a last resort.

"It's not something that can be taken lightly but if he continues to be so undiplomatic, they may be forced to do something like that," he said.