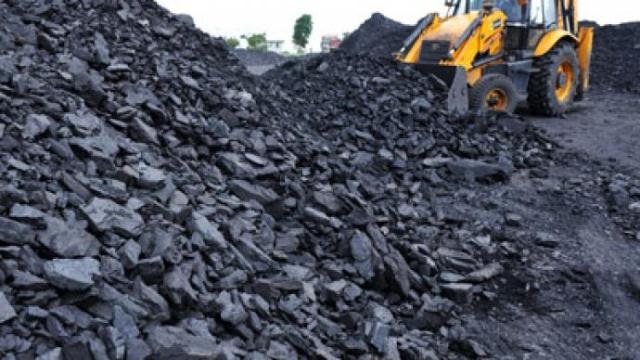 ---
SEOUL: North Korea denounced its chief ally and diplomatic protector China for "dancing to the tune of the US" after it banned coal imports in apparent punishment for a missile launch.

Beijing and Pyongyang have a relationship forged in the blood of the Korean War, but ties have begun to fray in recent years, with China increasingly exasperated by its wayward neighbour's nuclear antics.

Last week  it announced the suspension of all coal imports from the North - a crucial foreign currency earner for Pyongyang - for the rest of the year.

Malaysia says cause of Kim Jong Nam's death still unknown

It came days after a missile launch personally overseen by leader Kim Jong-Un in what was seen as Pyongyang's first show of force against new US President Donald Trump.

A bylined essay carried by the North's official Korea Central News Agency slammed Beijing's move.

It did not identify China by name, referring instead to "a neighbouring country".

"This country, styling itself a big power, is dancing to the tune of the US," it said.

"It has unhesitatingly taken inhumane steps such as totally blocking foreign trade related to the improvement of people's living standard," it added.

"Righteous voices" had condemned the move, it said, while "the hostile forces are shouting 'bravo' over this".

The format was unusual for KCNA, which tends not to carry editorials or commentaries of its own, preferring to reproduce those of Rodong Sinmun, the official mouthpiece of the ruling Workers' Party.

The tone was also more akin to Pyongyang's denunciations of the US.

It was "utterly childish" to think that the North would stop its nuclear weapons and intercontinental ballistic missile programmes if a few pennies of money were cut off, said the KCNA essay.

Its scientists and technicians were "working hard in do-or-die spirit", it added.

The latest launch - the first since Trump took office - showed some progress in Pyongyang's missile technology, Seoul's military said.

The North - barred under UN resolutions from any use of ballistic missile technology - staged two atomic tests and many missile tests last year in a quest to develop a nuclear weapon capable of hitting the US mainland.

Trump has described the North as a "big, big problem" and vowed to deal with the issue "very strongly".

Kim Jong Nam murder case: North Korea calls for release of three detained in Malaysia

The KCNA article came as the murder in Malaysia of Kim's half-brother Kim Jong-Nam, in what is suspected to be a Pyongyang plot, dominates world headlines.

Jong-Nam - the eldest son of the late ruler Kim Jong-Il - died on February 13 after being attacked by two women at a Kuala Lumpur airport, with Malaysian authorities blaming a lethal nerve agent.

The North angrily denied involvement on Thursday, blaming Malaysia for "immoral" handling of the case and for plotting with Seoul to frame Pyongyang.

It did not confirm the dead man's identity.
COMMENTS
Comments are moderated and generally will be posted if they are on-topic and not abusive.
For more information, please see our Comments FAQ