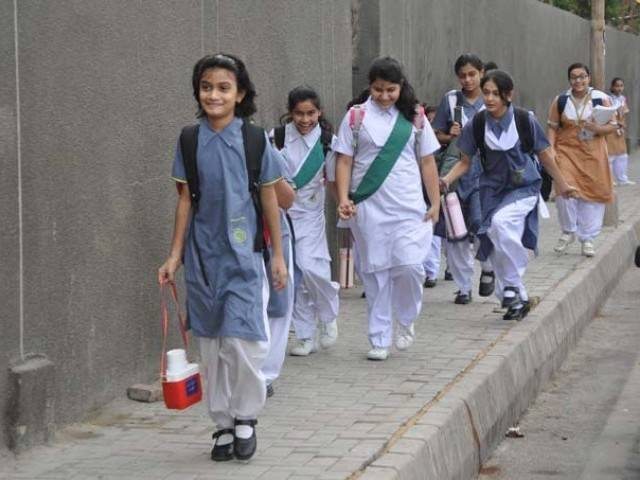 ---
ISLAMABAD: Following and explosion in Lahore on Thursday which left around nine people dead and another 20 injured, some elite private schools in the twin cities have announced to keep their campuses closed on Friday owing to 'security threats'.

The schools who have announced to keep their schools closed in Islamabad and Rawalpindi for a day are Headstart, Roots, Beaconhouse, and Frobel's.

However, it was not immediately clear whether these closures were the result of a collective decision by the schools or individual steps.

The representatives of the private schools association maintained that they had made no announcement on closing schools. Nor had any government agency warned about any possible threat, the body said.

"The schools have not been told anything [about closures] by the government," said Private School Network President Afzal Babar. He added that the schools had probably taken pre-emptive preventive measures following the blast in Lahore.

Meanwhile, a principal of a private school which was closing down for Friday told The Express Tribune that their security officers were in touch with security agencies and that the campuses were closed on their recommendations.

He added that other than recommendations by security agencies, they had no reason to close schools so close to exams.

"Schools have in place security measures and nobody is allowed to enter the schools without proper inspection," he said, noting that it was not possible to shut down campuses for a long period of time.

"Still (after closing campuses), you are vulnerable to attacks as after the launch of the new [military] operation the terrorists may retaliate and can strike even highly secure places," the school official added.

Moreover, following the explosions in Lahore, parents in some private schools in Islamabad on Thursday had been asked to pick up their children early.

Some low-cost private schools have also decided to stay open on Friday owing to the annual exams underway in schools. Meanwhile, a spokesperson for the Ministry of Capital Administration and Development Division said that all government schools will remain open as per routine.

A top Islamabad Capital Territory Administration officer also said that no instructions had been issued to schools regarding closure on Friday. However, he said that schools had been asked time and again to improve their security. In this regard, he said the administration had conducted a security audit of all schools in the capital, identified security loopholes and directed schools to take relevant measures.

Universities in the capital too will remain open, but security at campuses have been put on high alert. However, students and faculty members are concerned about institutions who have not taken any concrete measures such as at the Quaid-i-Azam University.

The university, due to an incomplete boundary wall remains vulnerable to any such activity and many have expressed concerns over lack of security measures for campus, especially when the busses leave.

Published in The Express Tribune, February 24th, 2017.