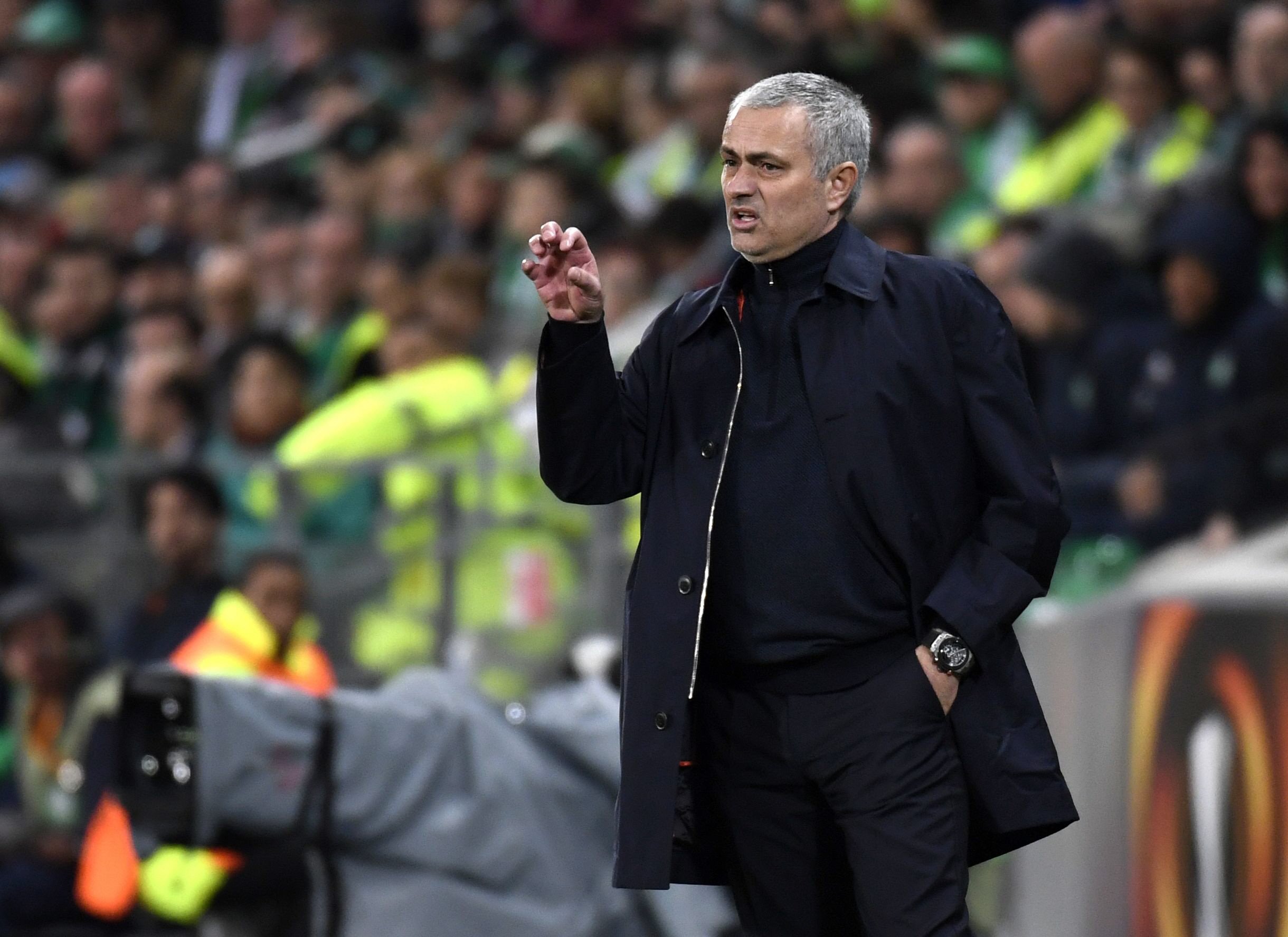 ---
SAINT-ÉTIENNE: As Manchester United continue to battle on four fronts, wracking up too many air miles is proving a concern to manager Jose Mourinho.

Henrikh Mkhitaryan scored the only goal of the game away to Saint Etienne on Wednesday after just 16 minutes, effectively killing off any suspense in the Europa League last 32 tie that the Red Devils won 4-0 on aggregate.

United would need to negotiate three more two-legged ties if they are to reach the final in Stockholm on May 24, but Mourinho's biggest concern is over how far his team will have to travel, given they will be playing twice a week most weeks to the end of the season with the battle for a top four finish in the Premier League sharing the spotlight with runs in three cup competitions.

Ideally, Mourinho would like a return to France.

Mourinho to rotate squad for St Etienne clash

"I'm used to difficult draws, sometimes I think some balls are cold and some balls are hot," said Mourinho, cryptically.

"If I could choose, I would choose not to travel a lot because in the next [Europa League] round we have Chelsea [in the FA Cup] in between the two matches.

"We have Middlesbrough away after the second match, so if you give me something like [Russians] Krasnodar or some very far destination, I would prefer Lyon, two hours flight. I would prefer something close."

Despite leading 3-0 from last week's first leg at Old Trafford, Mourinho still picked a strong side for the trip to the Geoffroy Guichard stadium. He restored Zlatan Ibrahimovic and Paul Pogba to the playing eleven having started them on the bench in Sunday's 2-1 FA Cup victory at Blackburn.

Rooney could miss League Cup final

Both played the full 90 minutes as injuries to Henrikh Mhiktaryan and Michael Carrick forced Mourinho into a pair of unscheduled substitutions.

And the Portuguese boss admitted that he runs the risk of players tiring as they juggle matches in the Premier League, Europa League, FA Cup and even Sunday's League Cup final against Southampton at Wembley.

But United are in fine form, unbeaten in 16 league matches and having suffered only one defeat since a 2-1 reverse away to Fenerbahce in the Europa League group stages on November 3.

The only loss since then was their League Cup semi-final second leg, but they still progressed 3-2 on aggregate against Hull City.

Mourinho faces Chelsea in FA Cup

Mourinho is keen for United not to lose the winning habit.

"We are not unbeatable but the record is really good. It's nice to be for four months to have only one little defeat, and a defeat where we could have that defeat because it was a two legged match," said the Portuguese boss.

"So it's a nice, good feeling. We trust in each other and one day we're going to lose, but the important thing after that defeat is to go back again on a good run because the team is playing in a solid way."