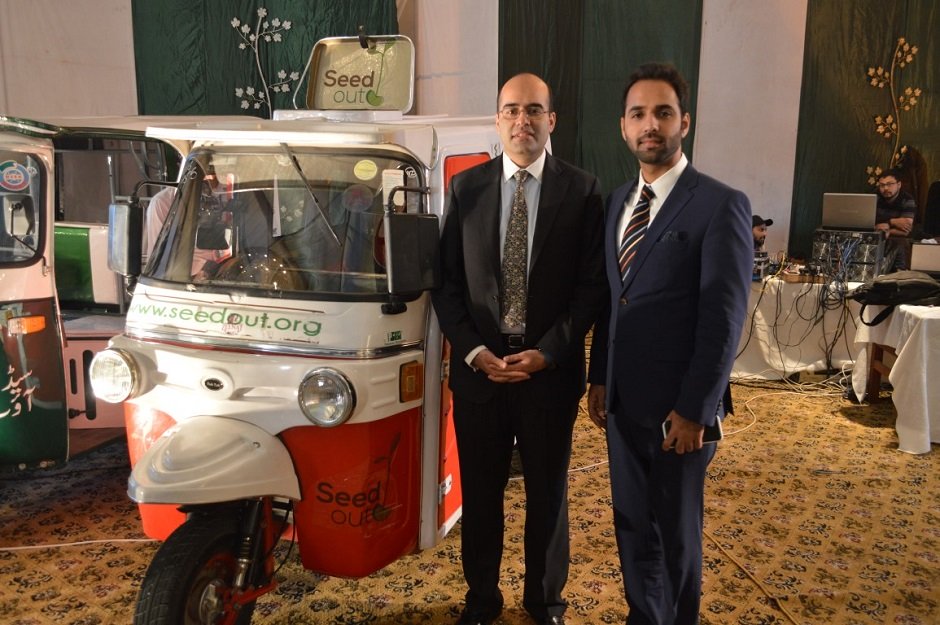 ---
Ride hailing service Uber in collaboration with micro finance platform Seed Out launched an initiative, on February 22, 2017, to create extra income opportunities in Pakistan by enabling the Uber app for 50 Seed Out rickshaws given that were distributed among breadwinners of low income families.

The agreement, which was signed by GM Uber Pakistan Safee Shah and Seed Out representatives, aims to elevate the living standards of low income families in the country by providing them with extra income opportunities.

Uber launches VIP reward service for its top riders in Pakistan

Speaking at the occasion GM Safee Shah said "At Uber we are convinced that innovation and technology enables everyone to get around and makes cities better places to live, with a safe, affordable and reliable ride, at the push of a button with uberGO and uberAuto. We are proud of the great impact we have for riders, drivers and cities in Pakistan, taking very seriously our responsibility to contribute to the country and its citizens."




"With a collaboration like that of Seed Out we aim to do more in order to contribute to the hardworking and deserving people of Pakistan".

Uber finally launches rickshaw service in Karachi

Seed Out is the first micro finance online crowdfunding platform and presents opportunities to donors across the globe for connecting to them to deserving candidates. The model of Seed Out addresses child education and health in addition to other social sectors.

The ride-hailing behemoth now has its service in over 537 cities spanning over six continents. The service made inroads in the Pakistani market back in 2015 and was an instant success in the country.
COMMENTS
Comments are moderated and generally will be posted if they are on-topic and not abusive.
For more information, please see our Comments FAQ