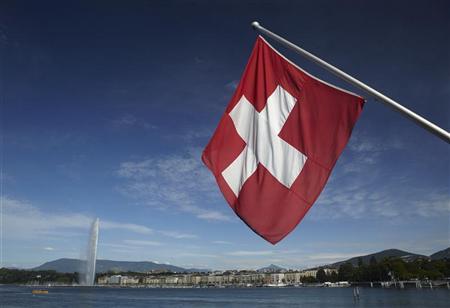 ---
The Panama Papers affair has set any number of financial hares a-running. The latest lupines to head for the horizon are those wealthy Pakistanis who rather than moving their liquid assets offshore have put it in the safest of places — the Swiss banking system. Not unnaturally the secreting of around $200 billion in an alpine fastness has attracted the attention of the tax authorities. To this end the Federal Board of Revenue sought the renegotiation of the Avoidance of Double Taxation Treaty despite already having initialed the draft thereof. News of a taxman in the neighbourhood has reportedly led to considerable sums being re-parked elsewhere, beyond the purview of the curious Pakistani taxman. The decision to initial the treaty created a susurrus of alarm in the corridors of power where walk many of those with money to sequester in the privacy of the Swiss banking sector. The very last thing they wanted was anybody casting an eye over their finances, where they might have got their wealth from and what was its nett worth. The unfortunate representative of the Federal Board of Revenue that initialled the treaty in September 2014 found himself re-posted within days of his return. He was accused of overstepping his authority, despite the record showing that the FBR team had every authority to negotiate with the Swiss government.

We have the Panama Papers case to thank for this revelation as it is the Pakistan Tehreek-e-Insaf (PTI) that has submitted the report regarding the money in Swiss accounts authored by the Federal Investigation Agency as part of their case against the Sharif family. As noted previously in these columns there is much that is coming to light regarding the Sharif family finances that is at best questionable and bears close examination. The Sharifs are not alone in juggling their wealth in pursuit of tax avoidance. Others do the same both through banks and offshore entities, but there is a standard of probity in matters financial for politicians and public figures that is raised higher than the norm. This looks uncommonly like arm-twisting and we would like to hear more, much more, on the matter of Swiss accounts.

Published in The Express Tribune, February 23rd, 2017.

Like Opinion & Editorial on Facebook, follow @ETOpEd on Twitter to receive all updates on all our daily pieces.