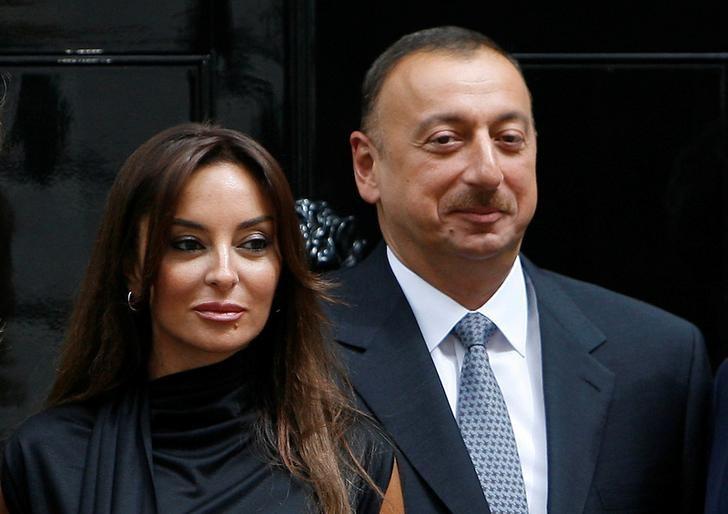 ---
BAKU: Azerbaijan's President Ilham Aliyev has appointed his wife Mehriban as his deputy, further entrenching the power of the family in what one opposition leader denounced as a "first step to establishment of an absolute monarchy".

Ilham Aliyev assumed the presidency of the oil and gas exporter in 2003 after the death of his father Heydar, whose rule stretched back into Soviet times. Mehriban herself hails from one of the most wealthy and influential families in the country, the Pashayevs.

"Mehriban Aliyeva is a very professional, clever, experienced, principled and benevolent person," Aliyev told a meeting of Azerbaijan's Security Council. "It is not mere chance that the Azeri people love her very much."

Collaboration: Trade with Azerbaijan needs to be stepped up

Ilham Aliyev's hold on power was tested last year when low prices for Azerbaijan's main export, oil, hit the currency and pushed up prices for staple goods like flour. Riots erupted in some cities outside Baku, witnesses said, before police restored order, detaining dozens of people.

Since then, oil prices have recovered and the currency has stabilised.

Known for her stylish dress sense and immaculate appearance at public events, Mehriban Aliyev, 52, is a member of parliament and a UNESCO goodwill ambassador. But her most prominent role until now has been as head of the Heydar Aliyev Foundation, a philanthropic organisation.

She and her husband have two adult daughters and a student son.

Her official title will be First Vice President, a post that was created last year following a referendum on constitutional changes. The revised constitution does not specify what duties the first vice president has.

RIOTING

Opposition figures described the appointment as an abuse of power by the ruling family.

"This appointment shows disrespect to the people," Ali Kerimli, leader of one of Azerbaijan's opposition parties, told Reuters. "It's the first step to the establishment of an absolute monarchy in the country."

European institutions and rights bodies have accused the Azeri authorities of curbing free expression and preventing fair elections.

Defence discussion: Azerbaijan ambassador meets CJCSC

Azeri officials deny those accusations, saying Aliyev's rule has brought prosperity and stability to a country located in an area, the southern Caucasus, that has seen several conflicts since collapse of the Soviet Union in 1991. Its own territory of Nagorno-Karabakh is focus of a "frozen" conflict with Armenia.

Mehriban's collection of contemporary art forms the basis of a new museum of modern art in Azerbaijan's capital, Baku, on the shores of the Caspian Sea.

Her family, the Pashayevs, has vast business interests, including several banks, an insurance company, construction, travel, and Azerbaijan's only Bentley dealership. Several of her relatives have served in senior government posts.

Under its revised constitution, Azerbaijan also has a vice president - which is more junior to the first vice president. That post is vacant.
COMMENTS (1)
Comments are moderated and generally will be posted if they are on-topic and not abusive.
For more information, please see our Comments FAQ