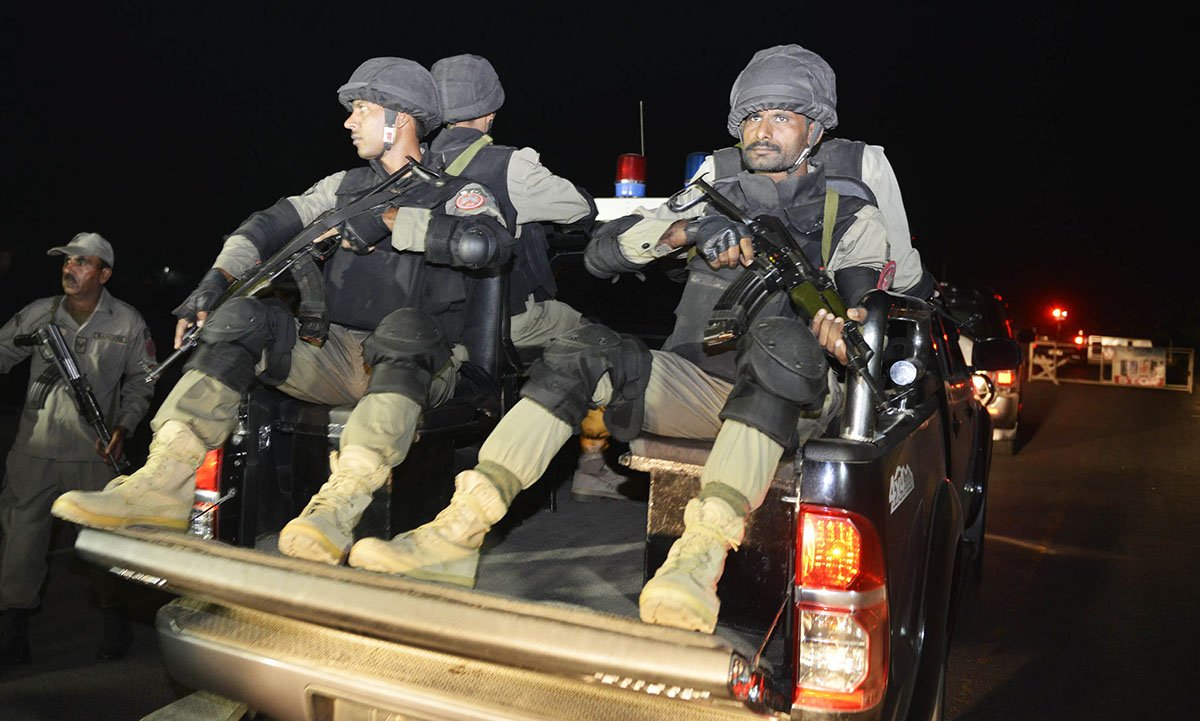 ---
ISLAMABAD/ LAHORE: The federal government on Tuesday approved the Punjab government's request to deploy Rangers in Punjab and give them policing powers for 60 days.

The decision was taken after a wave of terrorist attacks throughout the country which included a deadly suicide bombing in Lahore. The Punjab government, following the decision of the province's apex committee, had requested the interior ministry to lend around 2,000 Rangers for the next 60 to 90 days to assist counter-terror operations in the province.

Rangers will be deployed in Punjab to assist in a crackdown on extremists and they will be empowered independently to conduct intelligence-based operations (IBOs) throughout the province, The Express Tribune has learned.

Rangers to get policing powers in Punjab

The decision was taken during a meeting of the province's apex committee meeting after some sensitive information was shared with the participants. According to sources, the information revealed that it is necessary to carry out an immediate joint operation, particularly in South Punjab.

Punjab Law Minister Rana Sanaullah said the decision to seek Rangers' assistance would further streamline counter-terror operations already under way in Punjab.

The minister added that the decision was also aimed at dispelling opposition parties' criticism of the Punjab government with regards to anti-terror ops.

Enter the Rangers

According to well-placed sources, the Rangers will conduct their operations based mainly on information passed on to the force by military intelligence sources. However, the paramilitary troops may decide not to share this information with police officials to prevent it from being leaked, the sources added.

While they're deployed in Punjab, the Rangers will have the power to detain or arrest anyone and will lodge FIRs with the Counter-Terrorism Department (CTD), the sources said.

The Rangers will mainly focus on operations in South Punjab – particularly in Rajanpur and Dera Ghazi Khan, two districts which the police are found to be tough to operate in.
COMMENTS (2)
Comments are moderated and generally will be posted if they are on-topic and not abusive.
For more information, please see our Comments FAQ