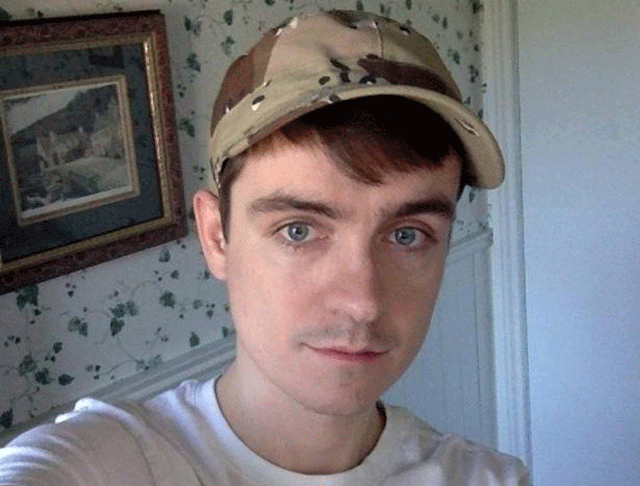 ---
QUEBEC CITY: A Quebec City mosque attacked in January by a gunman who killed six worshippers, is hiring its own lawyers to observe the trial of the accused shooter, a member of the congregation said on Tuesday.

The lawyers will attend the trial of accused mosque shooter Alexandre Bissonnette to ensure the "rights of the victims" are respected, mosque vice president Mohamed Labidi told reporters at a Quebec courthouse, while stressing his confidence in the Canadian justice system.

The lawyers will take on an oversight role on behalf of the mosque's congregation and are separate from the prosecutor.

Earlier in the day, Bissonnette, 27, who is accused of six counts of premeditated murder and five charges of attempted murder, appeared briefly in court wearing a red T-shirt that said, "Physiotherapy integration" in French on the front and "Volunteer" on the back.

Quebec Court Judge Jean-Louis Lemay agreed to the defence's request to a publication ban which would make the evidence against Bissonnette not immediately publishable.

Hospitalised victims of Quebec mosque shooting out of danger

Evidence at the trial would be public.

The January shooting at the Quebec mosque, condemned by Canadian Prime Minister Justin Trudeau as a terrorist attack, is considered by police to be a lone wolf attack.

Incidents of Islamophobia in Quebec have made headlines in recent years, with multiple mosques being vandalised, including one in Montreal that had its glass door broken early Tuesday morning, police said.

Labidi urged authorities, following the mosque shooting, to take such incidents "very seriously" and enforce laws against hate crimes.

The shooting remains out of character for Quebec City, a city of just over 500,000 that reported just two murders in all of 2015. Mass shootings are rare in Canada, where gun control laws are stricter than in the United States.

Among the six men killed in the shooting were a butcher, a university professor, a pharmacist and an accountant, according to police and Canadian media.

Labidi said he felt "pity" for the accused shooter and the six men killed in the assault.

The alleged shooter, Labidi said, was "blinded by hate. He did not think of his future. He is very young. This destroys his life."
COMMENTS
Comments are moderated and generally will be posted if they are on-topic and not abusive.
For more information, please see our Comments FAQ