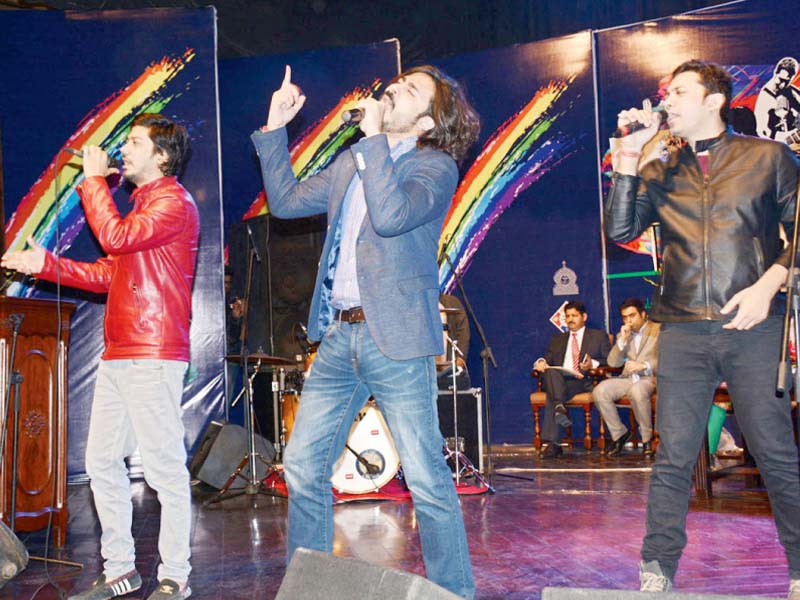 ---
LAHORE: In order to bring talented youth of the province at the forefront in fields of art and music, a talent hunt was formally launched at the Alhamra Art Centre on Tuesday.

The programme is another initiative of the Punjab chief minister aimed at providing a platform to youngsters from small towns and villages to showcase their talent on national and eventually international level.

"We expect the youngsters to bring out their hidden talents and take their art to an advanced level through these competitions," says Tanya Suhail, a former curator at the Punjab Council of Arts.

Sharing details of the programme, she said the competition had begun by short-listing participants from divisional to district and provincial art councils. The registration opened on February 16 and will continue till February 28. People aged between 18 to 35 years of age with a domicile from Punjab are eligible to register.

Cash prizes ranging from Rs500,000 to Rs750,000 are on offer for the top three positions at divisional and provincial level competitions. "The arts council will further assist the finalists in developing their music albums and art catalogues," Tanya said.

Auditions for final singing and art competitions will start from March and mid-April at divisional level.

According to the Alhamra Arts Council, in music competition, apart from top three prizes, five additional cash prizes would also be given as token of appreciation. One singer would be allowed to sing only one song at a time.

In the painting competition, the participants would have to complete their painting as per the topic given. Respective arts council would provide material at divisional and provincial levels. All the paintings made in the competition will remain with the respective arts council.

At the launching ceremony, Punjab Information and Culture Minister Mujtaba Shujaur Rehman said appreciation and acknowledgement for artists meant the world to them. "The latest programme is among many such initiatives taken for the welfare of youth by the Punjab government," he added.

Hoping that more and more students would come forward to participate, the minister said that such programmes assisted youngsters both personally and professionally.

Published in The Express Tribune, February 22nd, 2017.
COMMENTS (1)
Comments are moderated and generally will be posted if they are on-topic and not abusive.
For more information, please see our Comments FAQ