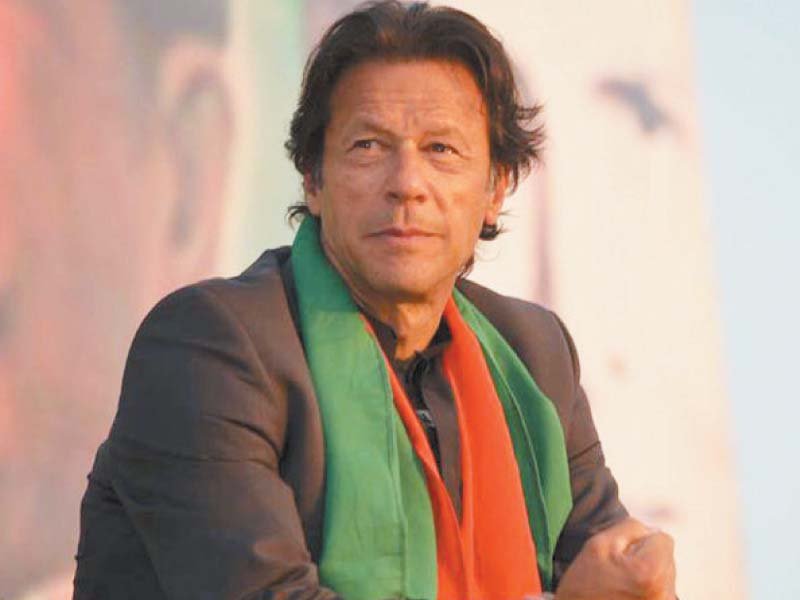 ---
ABBOTTABAD: Disgruntled councillors, nazims from different union councils and party workers from the Pakistan Tehreek-e-Insaf (PTI) have threatened to stage a protest when party chief visits the area later this week, party insiders said on Tuesday.

PTI officials and district administration on Tuesday confirmed that PTI chief Imran Khan would be visiting the area on February 26 and 27 along with some ministers of the Khyber-Pakhtunkhwa government and the party's MNAs to attend a conference on tourism.

Vexed by party policies, especially during the recent selections for district and division-based office bearers against the spirit of party's manifesto and a cut in the allocated budget for district governments, some party workers and leaders had become disillusioned with the party's main leadership.

Some party dissidents comprising district councillors, Tehsil and village councillors and party workers met on Monday evening and deliberated upon how to show the PTI chief that a majority of party workers and elected councillors were annoyed with policies of the party leadership and the provincial government.

During the meeting, insiders said some suggested greeting Imran with slogans, black flags and armbands. Others, though, favoured a more hawkish approach to block Imran's path to the conference's venue.

They, however, have yet to reach consensus on how to lodge their protest and are likely to continue deliberations over the next few days.

Inappropriate time

Meanwhile, PTI's former district president and one of Imran's chief detractors, Abbottabad District Nazim Sardar Sher Bahadur has termed the timing of the PTI chief's visit to the region as inappropriate owing to prevailing law and order situation in Khyber-Pakhtunkhwa.

In a letter to the Abbottabad deputy commissioner and other key officials dated February 20, Bahadur said that the PTI chief's visit was not appropriate.

"Under the current circumstances where Abbottabad district is on high alert regarding security since LEAs have arrested some suspects and recovered explosives from their possession at Muslimabad check post over the past few days. In addition, as per information, PTI workers and elected local councillors  are also planning a protest during Imran Khan's visit, in such situation his visit is not appropriate unless the DC and DPO have briefed the undersigned about security situation and arrangements," the letter says.

When approached for comments the district nazim confirmed that they had written the letter. He added that the chief officer in the district was totally blank about Imran's visit. About the expected protest by PTI's workers and councillors, he confirmed that disgruntled party workers and local body representatives had been regularly meeting over the past few days.

"This [mode of protest] would be clear within a couple of days," he added.

To a question he said that workers were annoyed over Imran's decision of ignoring long-time workers and imposing those who made their way through 'parachute'. He also criticised the PTI chief, saying Imran did not have the right to become the "chief Marshal Law Administrator within PTI".

He also slammed the provincial government, adding that 70 per cent of funds allocated for Abbottabad from the PFC have been deducted in the last two budgets while the powers enshrined in the Local Government Act 2013 were also not conferred on the elected nazims and councillors.

Meanwhile, Hazara DIG Saeed Wazir told The Express Tribune that although DPO Abbottabad has yet to brief him about the situation related to Imran's visit, adding that there was nothing to worry about it. Asked about the district nazim's letter, the DIG expressed his ignorance about it.

"I don't think there is anything to worry about (during Imran's visit)-everything would be in order but one thing is clear, only competent authority or the district police officer decide about Imran's arrival," he said.

District Police Officer however could not be approached for comments.

Regardless, Abbottabad's Deputy Commissioner Aurangzeb Haider has banned processions, public gatherings and rallies in the district under Section 144 of the CrPc for 15 days unless prior permission is secured.

The DC has further warned that anyone found violating ban would be dealt under Section 188 of the CrPc.

Published in The Express Tribune, February 22nd, 2017.
COMMENTS
Comments are moderated and generally will be posted if they are on-topic and not abusive.
For more information, please see our Comments FAQ