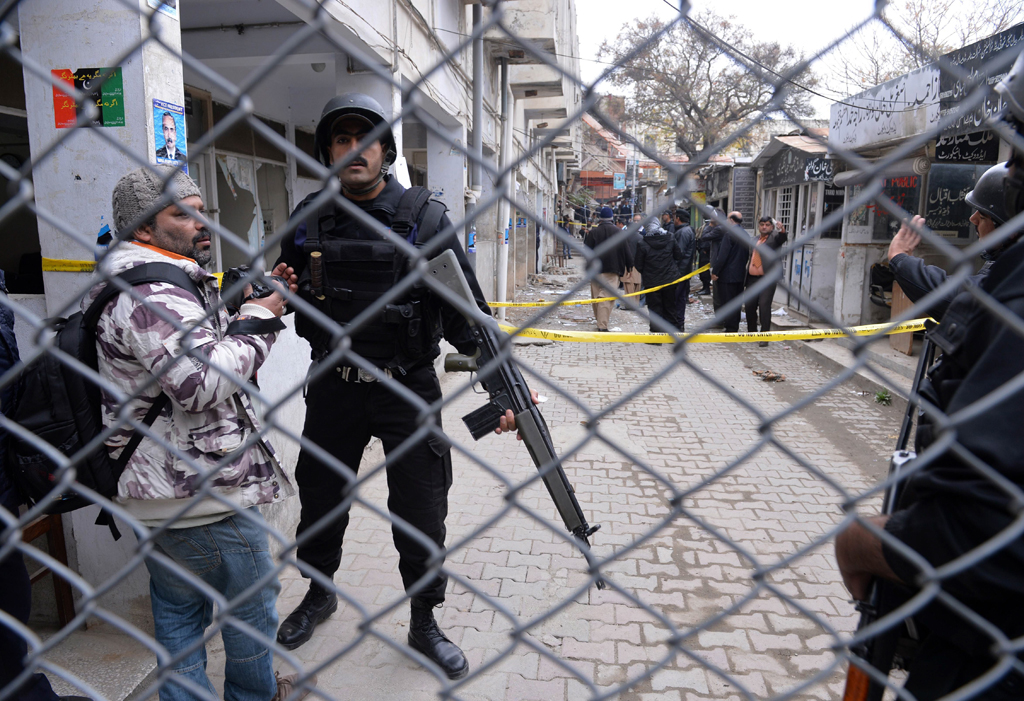 ---
ISLAMABAD: Following an attack on a court in Charsadda on Tuesday which left at least seven people dead, police in Islamabad heightened security in and around the F-8 district courts.

Officials also said that they had arrested three people from the courts after guns were recovered from them. Police, however, said that all the weapons recovered were licensed and were being carried for protection.

"The weapons were licensed one and were being carried for protection. They will be handed over to their owners after verification," Sadar Zone SP Zeeshan Haider told The Express Tribune. The district courts had come under twin gun and suicide attacks in March 2014 which left at least 11 people dead and 25 injured.

SP Haider said that security had been increased at the courts keeping in view the overall security situation in the country. Police have also held at least two anti-terror drills at the district courts since the attack, including one in December 2016.

"We are further tweaking the security mechanism at the courts," he added. Meanwhile, Islamabad Bar Association President Naveed Malik said that while they had noted an improvement in security around the courts in recent days, more security personnel need to be posted. "Not a single walk-through metal detector or security camera installed at the courts was working. However, all of them have been either replaced or made functional after we held a meeting with police high-ups along with the judges," Malik said.

Search operations

Meanwhile, Police, Rangers and personnel from other security agencies also carried out a search operation in and around Dora village near Tarnol on Tuesday morning.

A police spokesperson said  that they searched 300 houses in the area, questioning 400 people. Officials recovered two pistols, a submachine gun, Rs0.5 million in cash and I.2kg of heroin were recovered. Moreover, 86 suspects including two women were detained.

Published in The Express Tribune, February 22nd, 2017.