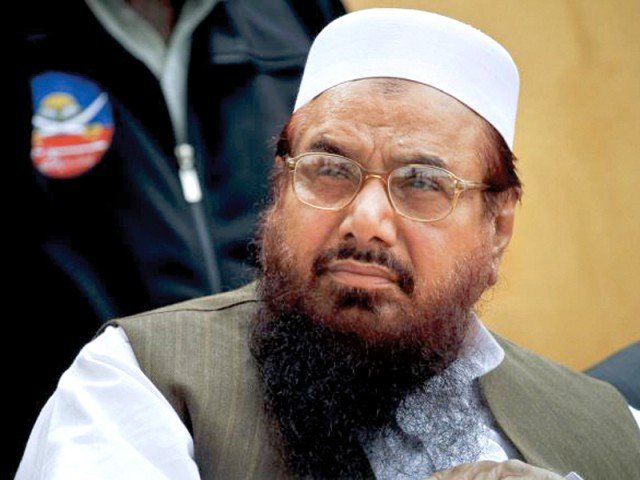 ---
LAHORE: Jamaatud Dawa (JuD) chief Hafiz Muhammad Saeed and his four aides have moved the Lahore High Court, challenging their house arrests, and being added to the fourth schedule.

The JuD chief also challenged on Tuesday the interior ministry's decision of putting his name on the Exit Control List with 37 of his other aides.

The petition will be taken up by a division bench of the LHC headed by Justice Sardar Muhammad Shamim.

Hafiz Saeed and other JuD leaders have filed this petition through Advocate AK Dogar.

The Punjab government had placed Saeed and four other party leaders under house arrest on January 31.

JuD chief Hafiz Saeed's name included in Fourth Schedule

A letter issued by the ministry to the provincial government on January 29 said JuD as well Falah-e-Insaniat Foundation (FIF), which is a charity and public welfare arm of JuD, has been put on the watch list and listed in the second schedule of the Anti-Terrorism Act. It said the two organisations had been put under watch list as per the UN Security Council sanctions.

According to the notification putting them under detention, the ministry interior on January 27 had intimated that JuD and FIF are engaged in certain activities which could be prejudicial to peace and security and are in violation of Pakistan's obligations to the UNSC Resolution 1267.

A number of JuD and FIF pamphlets are also made part of the petition, which highlighted the organisation's volunteer work in different parts of the country.

It has also stated its other philanthropic works including rescue work in the Mall Road suicide blast.

Giving details, the petition said that 569 of the organisation's volunteers and 54 ambulances participated in rescue work. It stated that it shifted 13 injured and six bodies.

It further said that they arranged 70 blood bags for the injured and provided food to 1,076 people for three days after the blast. They also distributed 755 water bottles and arranged funeral prayers for three deceased, the writ petition stated.