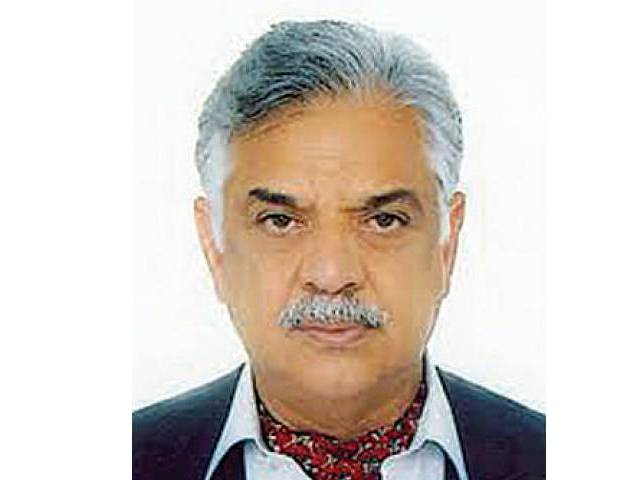 ---
PESHAWAR: The Khyber-Pakhtunkhwa governor suggested on Tuesday there "is no harm in negotiating with the Taliban", prompting his office to issue an immediate clarification.

A reporter of The Express Tribune was at the spot when Iqbal Zafar Jhagra, while interacting with the media at the Paraplegic Centre in Hayatabad, said  'genuine demands' of the Taliban could be considered. "But we will never bow down before them," he quickly added. However, he did not specify which 'Taliban' he was referring to.

Seven killed, 21 injured as sessions court in Charsadda comes under attack

In the clarification, however, the Governor House spokesperson said Jhagra had been referring to the Afghan Taliban in the context of Pak-Afghan dialogue, not the Tehreek-e-Taliban Pakistan (TTP).

"TTP is a terrorist organisation which has been banned by the government of Pakistan. Therefore, no kind of talks or negotiations can be held with TTP," the spokesperson said.

During his interaction with the media, Jhagra said that the nation has faced and was still facing challenges, but at the at the same time, it was ready to deter the militancy, adding that reforms in Fata were the first step to overcoming the militancy.

The governor said the Afghan government supported the recent surgical strikes and termed peace in Afghanistan a must for peace in the whole region, claiming that the armed forces have brought peace back to 80 per cent o f the country and public support was required for peace in the remaining 20 per cent.

Afghanistan assures action against "terrorist sanctuaries" on its soil

The governor also expressed sorrow over Tuesday's attacks in Charsadda and said the perpetrators would be brought to justice. He added that the war against militancy was not going to end until the last militant was eliminated from the region.

Towards the end of his interaction, Jhagra appreciated services of the Paraplegic Center. Established to treat and assist people injured during the Soviet invasion of Afghanistan, the centre has been offering quality medical services and many victims of terror attacks and routine accidents with spinal cords injuries, have been treated at the here.

"I myself have referred many people to the centre and it has been one of the best options for quality treatment," Jhagra said and urged people to donate. He announced a Rs1 million grant for the centre.