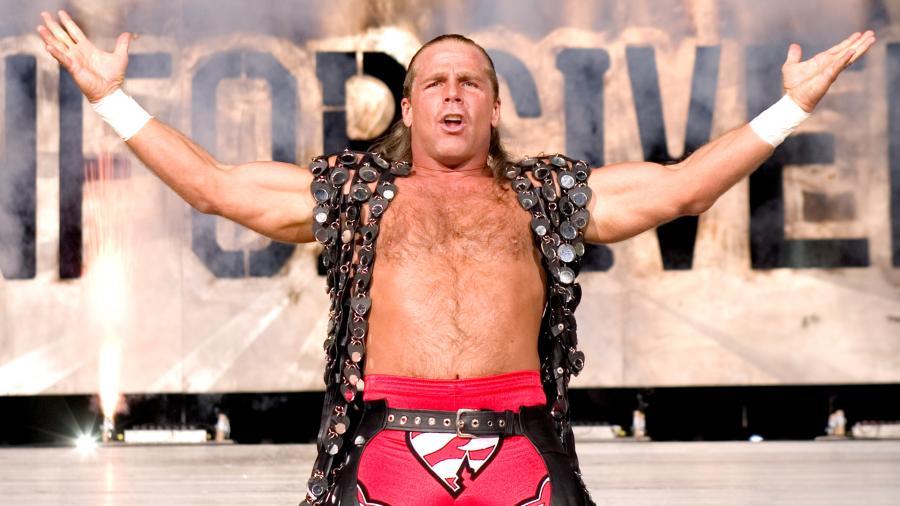 ---
KARACHI: Tell us one person who didn't sing (or hum) WWE theme songs in their childhood and like Pinocchio, your nose might grow inches. For all fans, wrestlers' entrance themes were one of the best parts of pro wrestling. With WWE at the top of the food chain, it was a treat to listen to broken glass sound when Stone Cold Steve Austin entered the ring in his signature badass demeanor.

Here, we have compiled a list of some of the most memorable WWE themes – a surefire way to make you nostalgic and dig out those old posters, championship belts and action figures and experience the euphoria.

5 legendary wrestlers and how they look now

The Rock - Know Your Role


The Most Electrifying Man in Sports Entertainment truly had the most electrifying entrance theme in WWE. The crowd popped and we, sitting on our couch in our living room, jumped like a kangaroo when we heard the People' Champ say "If you smellllll… what The Rock is cooking?"

For thirty long years, Jim Johnston has composed some of the best theme songs in WWE history and this one was no different. It was always an ecstatic moment when the jabroni-beating, pie-eating, trailblazing, eyebrow-raising came out to this iconic theme song and talked trash and kicked rear ends.

Triple H – The Game


When Motorhead's heavy riff played and Lemmy Kilmister, in his grungy earthy voice, exclaimed "Time to play the game", we all knew the game had begun. When the arena lights went off and out emerged a spooky silhouette from the darkness, waving hair and sipping water, we knew this game was about to end brutally. Also, when those haunting notes played and The Cerebral Assassin spit out water like a fountain, we all cheered and mimicked him… only to have the water fall on our faces again.

Eddie Guerrero – Viva La Raza 


Viva La Raza is something all Eddie Guerrero fans still say when remembering the late legend. But back in the day, when the Latino Heat rolled out in his low-riders to the ramp, we all grooved to his signature moves. Guerrero personified cool and intensity in his gimmick and this theme song (again, by Johnston) did justice in communicating that to the audience before he even came out to the ring. Besides his 'lie, cheat and steal' motto, the fan favorite vato loco's theme song is also something we all remember him for.

6 wrestlers who can win Royal Rumble 2017

Shawn Michaels – Sexy Boy


Another Johnston entry on this list, Michaels debuted this theme song when he turned on his tag team partner Marty Jannetty in 1992. However, it stuck and became so iconic that you can't just think of the Heartbreak Kid and not sing "I think I'm cute" out loud. In retrospective, all the pre-pubescent kids and teens singing "I know I'm sexy, I got the looks that drives the girls wile" was quite hilarious. But that embarrassment is something we can live with and anybody mocking us would have their ears ringing with Sweet Chin Music.

Kane – Burned 


Like many, Kane has had several theme songs but one that stands out is his first theme Burned. When the arena turned red with fire, pyro went off, and the Big Red Machine came out, we could foresee bodies lying after chokeslams from hell and tombstones that broke necks. Johnston's Burned set the mood for the destruction that Kane caused in the ring, from terrorising his half-brother The Undertaker and electrocuting Shane McMahon to crashing Matt Hardy and Lita's wedding. It's safe to say that the fearful persona of Kane would not be the same if it weren't for Johnston's theme.

Edge – Metalingus 


American rock band Alter Bridge didn't write this song for WWE. However, it's no surprise that it's one of the best theme songs in the history. With a little tweaking, Edge truly owned this theme. When we heard "You think you know me" and smoke filled the entrance ramp, it was time for the Rated-R Superstar to come and spear everyone in halves. It's one of those themes which always garnered a reaction as well. On this day, I see clearly that this theme is here to stay in our memories forever.

Mustafa Ali becomes first Pakistani to sign with WWE

Randy Orton – Voices


While Orton's Burn in my Light was cool, Voices truly captured his apex predator persona. Perhaps, that's why he still comes out to this theme nearly a decade after its debut. Although we have seen the 2017 Royal Rumble winner change his demeanor and attitude throughout his career, from the Legend Killer and the Apex Predator to the Viper, 'Voices', recorded by rock band Rev Theory, captures the one element in his gimmick that has stayed constant: his unpredictable, unstable serpent-like nature and his disgust towards the world.

In an interview with WWE.com, Johnston revealed his frustrations with the world were manifested while composing Orton's theme. The words, 'I hear voices in my head/They counsel me/They understand/They talk to me' is a foreshadowing of the fact that whoever is in the ring will receive an RKO out of nowhere…. because the voices said so.

The Undertaker


The sound of ominous gong is synonymous with The Undertaker. When you hear it and the funeral march begins, you know it is death calling for a last ride to hell. The Phenom has been a mainstay in WWE for over two decades and so has this Chopin-inspired theme, with only slight variations. His dead man persona has been so successful that it remains relevant and exciting even to this day.

Degeneration X – Break It Down


This was the soundtrack of rebellion – for the Guy Fawkes of pro wrestling. The popular faction comprised of Triple H, Michaels, Road Dog, Billy Gun amd X-Pac did things that even WWE doesn't like to talk about today. The DX were the epitome of rebellion against the authorities and this theme song, composed by Johnston and sung by Chris Warren, became the greatest anti-establishment anthem in pro wrestling. And if someone disagrees, we've got two words for you.

Rey Mysterio – Booyaka 619


The Master of 619 had themes befitting to his legendary status. His first WWE theme 619 by Johnston was equally suitable for his character but for this list, we chose to go with Booyaka 619 by American Christian metal band Payable on Death (P.O.D), who even performed the theme live for the Lucha libre legend at Wrestlemania 22.

From his world title victories to his highflying tactics and many 619s, when we talk about Mysterio, his Booyaka theme always comes up in our minds.

Honorable mentions:

The following have been listed under honorable mentions because they were too obvious.

John Cena – My Time is Now


Stone Cold – I Won't Do What You Tell Me To Do


Have something to add to the story? Share it in the comments below.