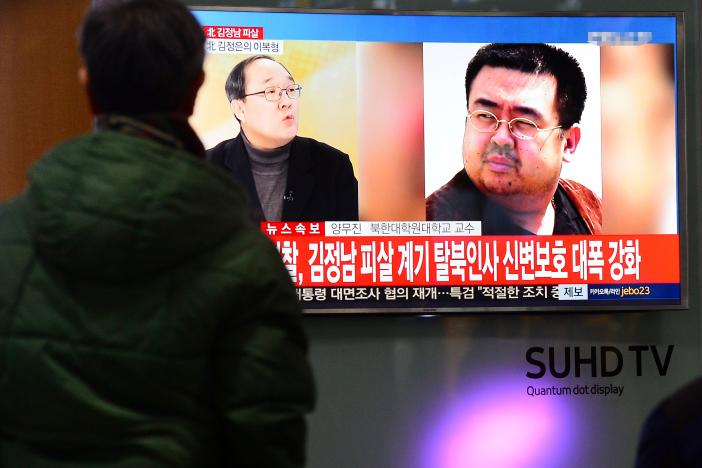 ---
KUALA LUMPUR: Malaysian authorities said on Tuesday they had yet to determine a cause of death in the killing of the half-brother of North Korea's leader, and had still to confirm the identity as no next of kin has come forward.

Kim Jong Nam, the estranged half-brother of North Korean leader Kim Jong Un, was killed at Kuala Lumpur International Airport last week. Malaysia's deputy prime minister has previously identified the victim as Kim Jong Nam, though formal identification of the corpse has not taken place.

"The cause of death and identity are still pending," Dr Noor Hisham Abdullah, the director general of health at the Malaysian health ministry, told reporters.

We cannot trust Malaysian investigation: N. Korea

South Korean and US officials have said they believe North Korean agents assassinated Kim Jong Nam, who had been living in the Chinese territory of Macau under Beijing's protection.

Pyongyang cannot trust the Malaysian police investigation into the sudden death of a North Korean, the country's ambassador said on Monday, after officers identified the victim as the half-brother of the North's leader.

Kim Jong-Nam was travelling under the alias of Kim Chol when apparently poisoned by two women at Kuala Lumpur International Airport a week ago.

South Korea has pointed the finger of blame for the attack at the North, citing a "standing order" from its leader Kim Jong-Un to kill his elder sibling and a failed assassination bid in 2012.

"It has been seven days since the incident, but there is no clear evidence on the cause of death and at the moment we cannot trust the investigation by the Malaysian police" even though it has yet to conclude, ambassador Kang Chol said.