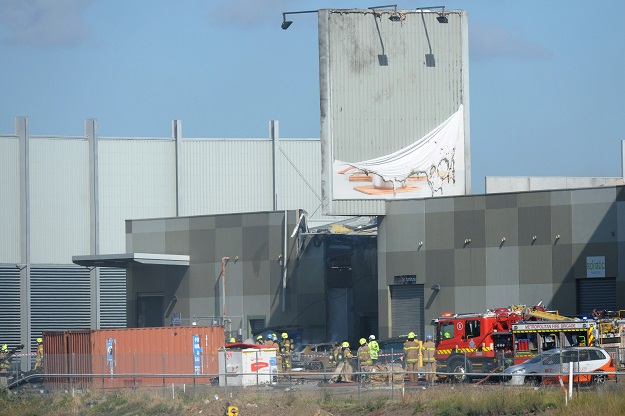 ---
SYDNEY:
A pilot and four American passengers were killed on Tuesday when a small plane crashed in to the roof of a shopping mall after taking off from an airfield outside Melbourne, Australia's second-largest city, police said.
What happens if a pilot dies mid-flight
The twin-turboprop Beechcraft King Air plane suffered an engine failure and crashed into the mall near the end of the runway at Essendon Airport, Victoria state police assistant commissioner Stephen Leane told reporters in Melbourne.
Witnesses told Australian Associated Press the plane exploded on impact. "There were five people on the aeroplane and it looks like nobody's survived the crash," Leane said.
The crash happened at around 9 am, about an hour before the mall was due to open and there were no fatalities other than those aboard the aircraft, he added.
"All five occupants were male - the pilot was Australian and the four passengers were from the United States of America," Victoria police said in later statement.
Sky News showed burning wreckage strewn across the mall's carpark and a thick column of black smoke rising from the crash site.
The plane had been bound for King Island in Bass Strait between the mainland and the southern island state of Tasmania and Australian newspapers reported that at least two of the men were traveling to play golf on the island's famed links.
A spokesperson for Airservices Australia said flights in and out of Melbourne's main airport were unaffected. Essendon Airport, which is used mainly by light aircraft, remained closed.
Thousands watch as plane plunges into Australian river
The Australian Transport Safety Bureau is investigating the crash.
COMMENTS
Comments are moderated and generally will be posted if they are on-topic and not abusive.
For more information, please see our Comments FAQ