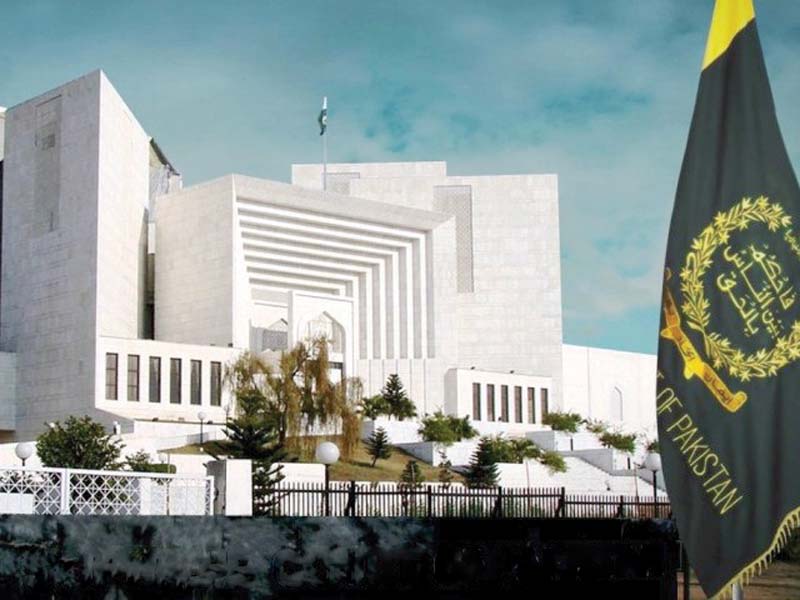 ---
ISLAMABAD: The top court has urged courts across the country to grant maximum punishment to officials involved in graft cases.

A three-judge bench of the Supreme Court of Pakistan, headed by Justice Dost Muhammad Khan, issued a five-page verdict regarding the bail of two officials belonging to Balochistan.

The copy of the judgment was sent to all high courts, National Accountability Bureaus (NAB), Federal Investigation Agency (FIA) and anti corruption departments.

On Monday, NAB lodged references against suspects in Balochistan mega corruption case at Quetta Accountability Court-I.

According to details, the court headed by Justice Abdul Majeed, accepted the references against former adviser to chief minister on finance Mir Khalid Langov, former secretary finance Mushtaq Raisani, former secretaries of local government, contractor Suhail Majeed and Noorullah.

NAB files references against key suspects

The apex court said it is in the larger interest of the nation and state that courts implement strict standards, show zero tolerance towards corruption and those who are involved in such cases. Such individuals should get maximum punishment and no mercy should be shown towards them, it added.

The SC observed that all courts in the past extended lenient treatment towards the accused who were involved in corruption cases. The bench added that if massive corruption is allowed to go unchecked, the country will remain unable to drop the "begging bowl" from its hands.

Panamagate case: NAB submits record of Hudabiya mills case

Submitting his concise statement in response to the petition of Awami Muslim League (AML) chief Sheikh Rashid Ahmed, Prime Minister Nawaz Sharif earlier asked the apex court to adopt a fair procedure to determine the outcome of Panama leaks controversy.

the PM also contended that the SC can neither act as an investigating agency and examine voluminous evidence involving intricate questions of facts nor disqualify him as a member of the National Assembly without fair trial and due process.

"The court [SC] must adopt a procedure to determine the outcome of this controversy which is fair, take into consideration materials which are admissible in evidence and proved in accordance with the law," says the premier's concise statement, filed by the PM Nawaz's counsel Makhdoom Ali Khan in response to the AML chief's constitutional petition.