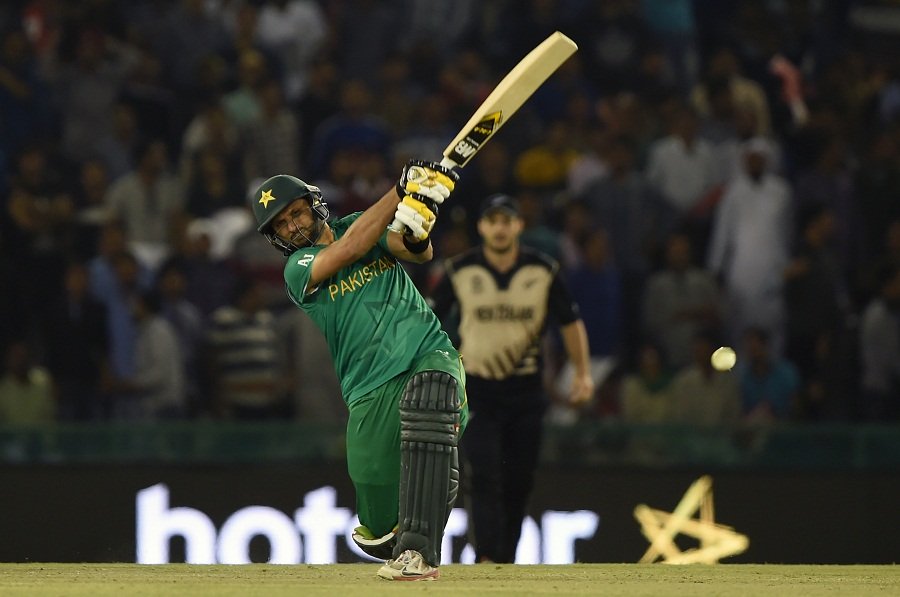 ---
KARACHI: Shahid Khan Afridi burst into our collective lives with a feat that, at that time, most of us thought impossible. In just his second game, his first innings, Afridi scored a 37-ball century that would go on to define a career that spanned almost two decades.

The achievement was so out of this world that Afridi became an instant household name. He was never going to repeat that performance — he was, by his own admission, a bowler who could bat a bit — but it never stopped the fans from demanding the impossible from him every time he came out to bat.

In their defence, the fans cannot be blamed either. Afridi had pulled the extraordinary out of his bag so often that his fans truly believed he could do anything. Watching him in full flow, even his critics were forced to believe that.

The man certainly had a sense of occasion.

The 21 wickets in the 2011 World Cup in India as captain; the highest-ever by a Pakistani bowler at the grandest stage of them all.

Shahid Afridi announces retirement from international cricket

THAT final over against Ravichandran Ashwin during the Asia Cup semi-final against India, and those two sixes that will forever remain in the fond memories of the 200 million that live and breathe cricket in Pakistan.

Three of his five Test centuries were against India — the rivals to beat all rivals.

The 2009 World T20 performances in the semi-final and final; a tournament in which Afridi was somehow not named the best player, one of sport's greatest-ever mysteries.

On his day, he was a whirlwind that consumed the entire game. He is the only player in the history of the game to have thrice taken five-wicket hauls while also scoring a 50 in the same game; a truly unique force capable of blowing away all who oppose him with both bat and ball if the mood struck him.

He was the ultimate limited-overs cricketer. He finished with more than 8,000 ODI runs, nearly 400 wickets and 127 catches. This makes him ODI cricket's 27th most prolific batsman, fifth most prolific bowler and 10th most successful fielder. He hit 350 sixes; more than anyone else in ODI cricket, 79 more than the second man on that list.

Karachi edge Peshawar despite Afridi's heroics

And then there is T20 cricket — a format Afridi was made for, or perhaps a format made for Afridi. The all-rounder finishes with 97 T20I wickets, the highest by a long margin in the shortest format of the game. He has 1,405 runs to boot.

But Afridi was more than the numbers. He was always more than the numbers.

He was the controversial player that did a pirouette on the pitch and bit the ball to tamper with it.

He was larger than life.

He was the ultimate entertainer.

He was the man with the star pose.

He was Lala and he was Boom Boom.

He was the last of our great superstars.

He was the darling of a nation.

But maybe most important of them all, he was the fool's hope.

The hope that no match was lost until Afridi was out there. More often than not, that hope was ill-founded. But every now and then, Afridi would take a game by the scruff of the neck and bend it utterly to his will.

With Afridi goes not only T20I's most successful bowler and ODI's greatest six-hitter, but also that fool's hope; the belief that sometimes, just sometimes, even the impossible is possible.