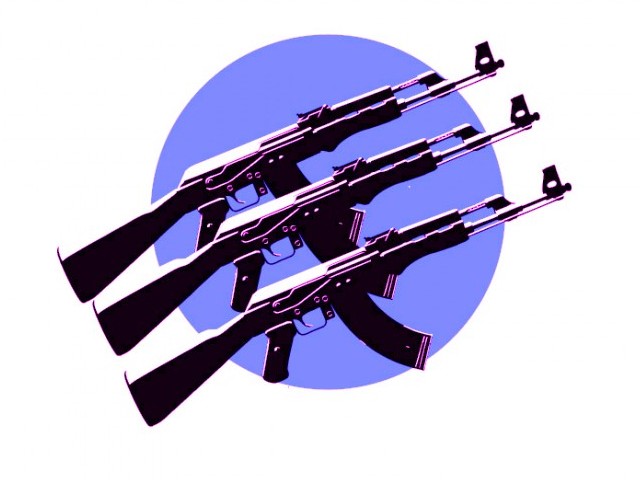 ---
PESHAWAR: The weapons scandal case took a new turn after former chairman of the National Accountability Bureau (NAB) Admiral (retd) Fasih Bokhari claimed that he did not pardon the accused-turned-approver, Arshad Majeed.

He maintained that signatures on documents regarding Majeed's pardon produced before courts were 'fake'. The entire case was based on Majeed's testimony.

An affidavit signed by the former NAB chief was submitted at the Peshawar High Court on Tuesday in which he claimed that Majeed neither appeared nor recorded any statement before him (Bokhari) to become an approver.

Corruption: Witness records statement in weapons scandal case

"I was approached by a representative of Malik Naveed, the former inspector-general of the K-P police, who showed me two documents of a reference (weapons scandal) pertaining to the grant of conditional pardon to Arshad Majeed allegedly signed by me as the chairman NAB in presence of Arshad Majeed," the affidavit stated.

Bokhari claimed that documents regarding conditional pardon did not carry the seal of his office.

In those documents, Majeed had claimed that he appeared before the chairman NAB and agreed to become an approver provided he would be pardoned. The document allegedly carried the signature of the former NAB chief without any office seal.

Bokhari claimed that the document was not issued by his office. Instead it was printed on a 'computer-generated' letterhead and forged.

He claimed that he did not grant any conditional pardon to Majeed.

Weapons scandal: NAB restrained from collecting operational charges from suspect

He said he would have appeared before the court to record his statement, but he could not because of his failing health. He requested the PHC to depute a judicial commission to record his statement in Islamabad. The case is pending before an accountability court.

Malik Naveed was arrested on November 21, 2013 in the Rs2.03 billion reference and after spending three years and three days behind bars, he was released on medical grounds.

Arshad Majeed was released after voluntarily returning Rs102 million, while the budget officer, Javed Khan, was released after a voluntary return agreement of Rs42 million.

Apart from the former police chief, other accused were the then Frontier Constabulary (FC) Commandant Abdul Majeed Khan, former additional IGP Operations Abdul Latif Khan, Central Police Office (CPO) DIG Sajid Ali Khan, ex-DIG Headquarters Muhammad Suleman Khan, former budget officer of the police department Javed Khan, former CPO Establishment AIG Kashif Alam, former Telecommunications DIG Sadiq Kamal Orakzai, as well as Raza Ali Khan, a relative of former chief minister Amir Haider Hoti and Hoti's brother Amir Ghazan Hoti.

Published in The Express Tribune, February 21st, 2017.
COMMENTS
Comments are moderated and generally will be posted if they are on-topic and not abusive.
For more information, please see our Comments FAQ