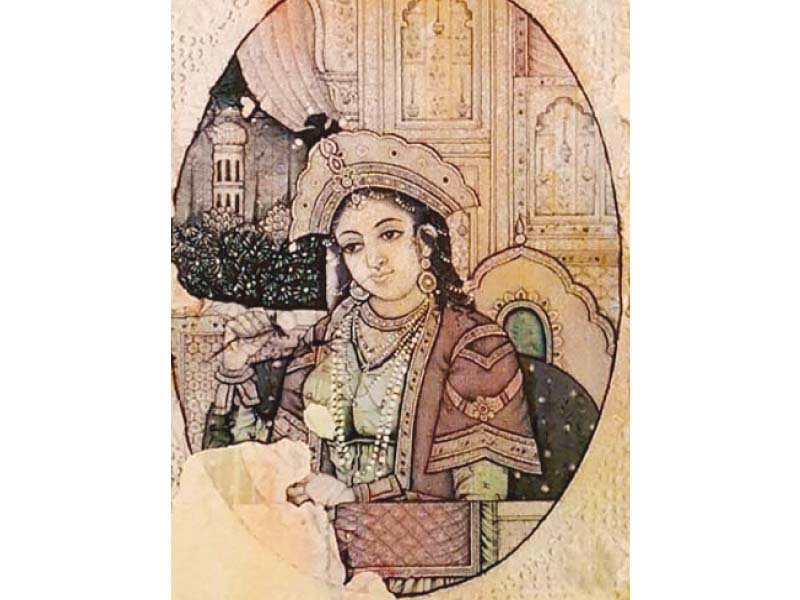 ---
LAHORE: A group exhibition titled 'The rising Fall', featuring the works of Maryam Agha, Alina Akbar and Ayesha Rumi is underway at the Paint Bucket Art Gallery.

The show has been organised in the wake of the current state of the world marked by the slow deterioration of humanity, the growing sense of intolerance and the constant state of violence that we live in, said curator Anum Lasharie while talking to The Express Tribune.

Tehzeeb Foundation unveils 'Story of Gulsher'

Maryam Agha's series of work in miniature style drawing with pencils is about a collective loss of culture and about living in a state of violence and bigotry.




According to Maryam, on the one hand her intimate drawings speak of the beauty of an era and on the other evoke memory of the destruction of the Bamiyan Buddhas and other relics at the hands of the Taliban. "We are the silent statues of Bamiyan. We stand desecrated and violated yet unmoved and voiceless," she elaborated.

Artist Alina Akbar's series as embossed impressions on archival paper is about her visual concerns mostly inspired by the invasion of space caused by the mechanistic entities around us.

"My personal experiences have led to a realisation about how our natural instinctive nature is becoming a passive element in our lives in the face of mechanical elements that have overpowered our actions and needs," Alina said, while talking about her inspiration process.

Explaining her technique, she said that her compositions were mostly characters evolving from the objects within her vicinity.

'Indus Raag' gets double nominations at IMAs

"I incorporate my technical miniature skills and various experimental techniques along with the improvised pen drawings on variable sizes and layers which altogether has assisted me in achieving a compositional equilibrium," Alina added.

"Influenced by the illustrative and narrative qualities of miniature compositions, I focus on creating illustrations that narrate various anecdotes," she said.

Artist Ayesha Rumi's work is created by chemical reactions using medium such as gelatine, potassium dichromate, ferric ammonium citrate, ammonium bicarbonate and calcium sulphate.

Her inspiration is derived by the concept of 'it', where the meaning of an abstract entity is left for the viewers' subjective interpretations and understanding.

Explaining her concept, Ayesha said that 'It' begins metamorphosing almost everything we come across, minor things turn into gigantic ones, the peripheral appears to clutch the central place and everything seems to be perpetrated by 'It'.

"To many 'It' is evolution but to me 'It' is distortion of past rationalities so new reality can be fabricated", she added. Twenty-one pieces of art work will remain available online.

Published in The Express Tribune, February 21st, 2017.
COMMENTS
Comments are moderated and generally will be posted if they are on-topic and not abusive.
For more information, please see our Comments FAQ