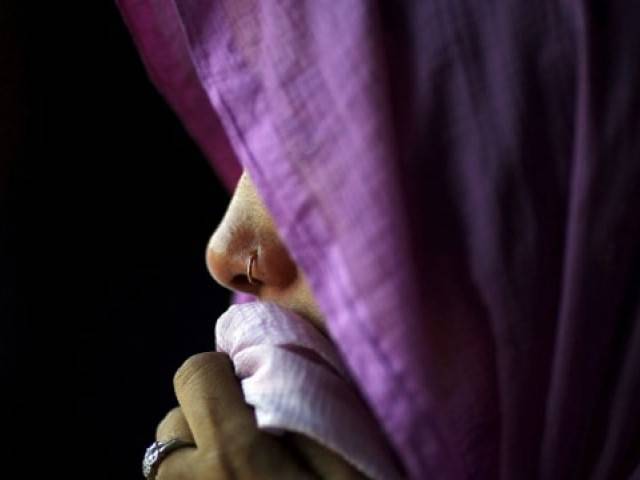 ---
ISLAMABAD: A woman was allegedly raped at gunpoint by a man who had broken into her house near Koral.

Police say they will be obtaining a warrant for the suspects today (Tuesday) and send a police party to his native town in Punjab.

The woman's husband* told police that he had been invited by his work acquaintance, AZ*, to his home to have tea on February 13. The tea, the husband said, was spiked and made him dizzy.

Upon returning home, he went to sleep.

Woman raped 'by lover' in Abbottabad

Later that night, AZ and another unidentified man broke into their house.

"At 2am, AZ* along with an unidentified man entered my house after scaling the wall," the complainant wrote in his application.

"The unidentified man put a pistol to my wife's head while AZ* raped her," he said, adding that the men threatened to kill the couple if they made any noise.

Later, the suspect's father and brother approached the victim's family, assuring them of action against the suspects.

They, though, urged the couple not to report the matter to the police.

However, a few days later they threatened the complainant.

Subsequently, the victim's husband reported the incident to the police on February 18.

Police told The Express Tribune that the suspect hailed from Mandi Bahauddin in Punjab and was still at large.

"We will obtain warrants from a magistrate on Tuesday and go to his hometown [to arrest him]," a police officer said. He added that the other suspect had not been identified yet.

Meanwhile, Khanna police have arrested a man for his involvement in an alleged rape case.

British woman raped before being killed for 'honour' in Pakistan

Police said a 17-year-old girl had claimed that she had been raped after being intoxicated.

The victim maintained in her complaint that a couple took her to a plaza in Pindorian to get her a job but instead they handed her over to another man there who allegedly raped her.

Police have arrested a man who the victim claimed took her to the plaza.

"The suspect denies that he took her there," a police officer said, adding that doctors had ruled out sexual assault after an examination of the victim.

*NAMES WITHELD TO PROTECT IDENTITY

Published in The Express Tribune, February 21st, 2017.
COMMENTS (3)
Comments are moderated and generally will be posted if they are on-topic and not abusive.
For more information, please see our Comments FAQ