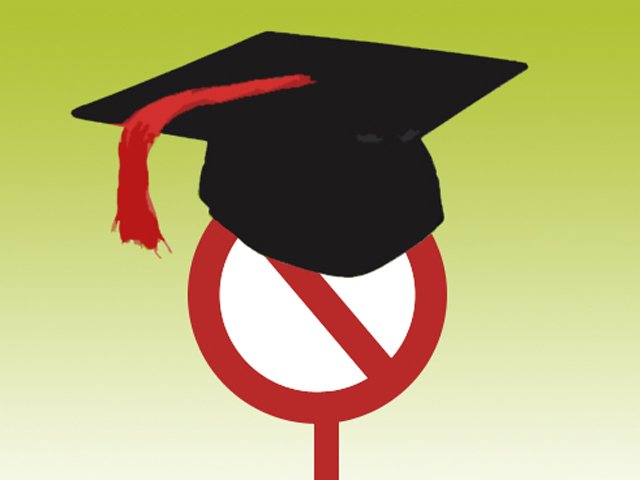 ---
ISLAMABAD: The Capital Development Authority (CDA) has decided to prosecute at least five officials for allegedly submitting fake degrees to the civic body.

FIRs will be lodged against Qaiser Naseer, Francis Shehzad, Zooriat Waseem, Akash Masih and Syed Zainul Abaideen.

CDA Member Administration Yasir Peerzada has directed Director Security to lodge the FIRs after completing all codal formalities and informing the HRD Directorate.

Naseer had been working as a senior assistant in the Design Wing of CDA. According to CDA, he had allegedly tampered with his Secondary School Certificate (SSC) from the Rawalpindi Board of Intermediate and Secondary Education (BISE) to alter marks.

Plantation drive: 300,000 trees to be planted in capital

Shahzad is working as a cleaner with the CDA's Sanitation Directorate. He had allegedly submitted bogus SSC certificate from the Lahore BISE.

Waseem is working as a sub-assistant in the Water Supply Division (North) of CDA. He reportedly submitted a bogus higher secondary school certificate (HSSC).

The security director has been told to file a case against Masih, a security guard with CDA's Security Directorate, for submitting a forged SSC certificate from the Federal Board of Intermediate and Secondary Education (FBISE).

Meanwhile, Syed Zainul Abideen is working as a Niab Qasid in the Works Division-III of the CDA. He had allegedly submitted a bogus SSC certificate from the Rawalpindi BISE.

These officials had been first issued show cause notices to explain the false cases. However, when their replies were found unsatisfactory, the civic agency decided to prosecute them by filing FIRs against them.

Terming degree verification of CDA employees a long standing issue, Peerzada said that the CDA administration has initiated the process to streamline administrative affairs in the authority. He added that the civic body had a policy of zero tolerance towards corruption and misconduct.

Reshuffling: CDA gets new Member Administration

Last year in October, the CDA had issued show-cause notices to its staffers for their failure to get their academic qualifications verified by the given deadline. Officers who had not gotten their degrees verified had been given three days to submit the required documents in the Administration Wing.

Published in The Express Tribune, February 21st, 2017.