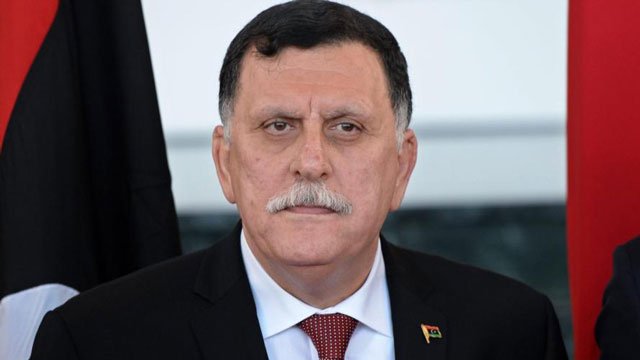 ---
TRIPOLI: A convoy carrying Libya's contested unity government chief, Fayez al-Sarraj, and other top officials came under heavy gunfire Monday in Tripoli, but they survived unharmed, spokesperson for his administration said.

"The convoy of GNA (Government of National Accord) chief Fayez al-Sarraj... came under fire as it passed near the Abu Slim sector of Tripoli," said spokesperson Ashraf al Thulthi. "All the cars were armoured-plated, and there were no injuries," he told AFP, adding an investigation was underway to identify the assailants.

Mohamed Salem, a spokesperson for the supreme state council, said its head, Abdel Rahman al Swehli, was also in the convoy as well as presidential guards chief, Najmi al Nakou. The convoy came under "intensive gunfire" in eastern Tripoli and two guards were wounded, according to Salem.

Libya has been submerged in chaos since the fall and slaying of longtime dictator Moamer Kadhafi in a Nato-backed 2011 armed uprising. Sarraj's fragile GNA, formed under a UN-backed deal signed in late 2015, has struggled to impose its authority, particularly in eastern Libya where a rival administration holds sway.