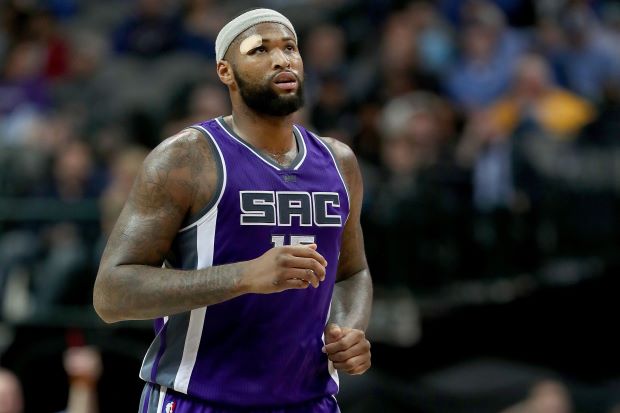 ---
NEW ORLEANS: The New Orleans Pelicans are hoping to give their playoff chances a boost by acquiring power forward DeMarcus Cousins from the Sacramento Kings, US media reported Sunday night.

Cousins would join forces with fellow all-star Anthony Davis who scored 52 points and was named MVP of Sunday's all-star game.

Nothing was official but Yahoo Sports, ESPN and USA Today reported that the Kings were on the verge of dealing Cousins for rookie guard Buddy Hield, swingman Tyreke Evans, guard Langston Galloway, a 2017 first-round pick and a 2017 second-round pick obtained from the Philadelphia 76ers.


Beleaguered Knicks finally get something to cheer about


Speculation of a deal grew on Sunday when Cousins played a team low two minutes in the Western Conference's 192-182 victory in the mid-season showcase at the Pelicans' Smoothie King Center arena.

New Orleans is 2.5 games behind the Denver Nuggets for the eighth and final playoff spot in the Western Conference.

Cousins is averaging career highs of 29.1 points and 11.2 rebounds per game, but is also one of the most penalized players in the league. He leads the NBA with 17 technical fouls.