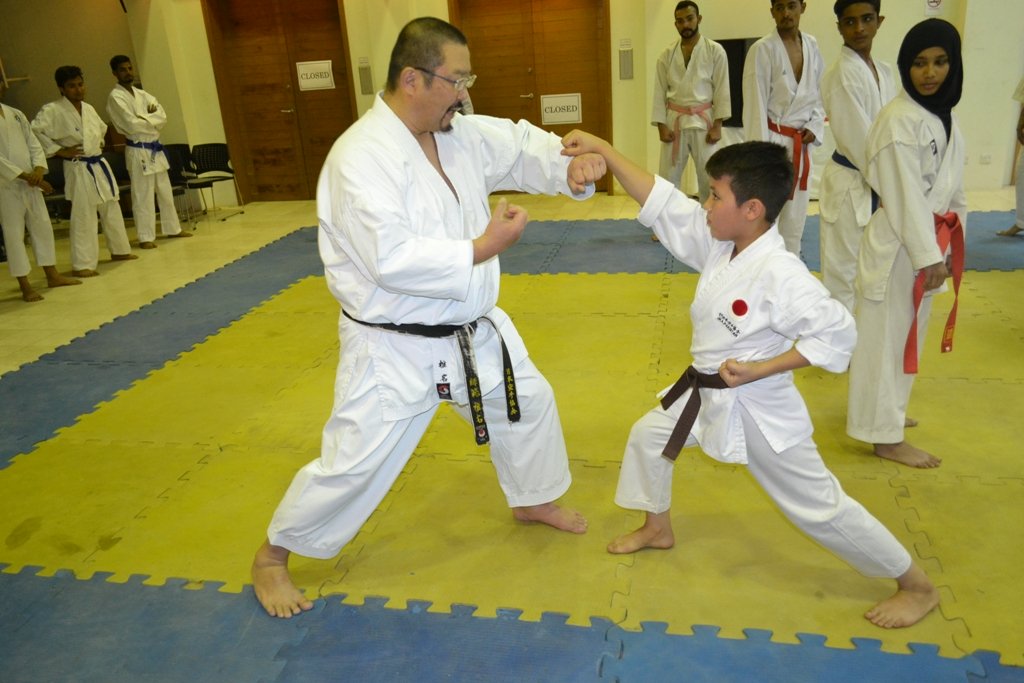 ---
KARACHI: 'There is no shortage of natural talent in Pakistan' is a lofty claim the jingoist in us throws around regularly without any real merit.

But when a world renowned karate star feels that Pakistanis have a very tangible edge over others in the sport, one can't help but take notice. Suddenly, the jingoist smiles from ear to ear.

This revelation was made by the 2004 kata world champion Katsutoshi Shiina, who recently visited Karachi to impart his knowledge among the city's karate enthusiasts.


Tai clears air over match-fixing allegations


"Pakistani people have long arms and legs," Shiina told The Express Tribune. "They are very flexible too, like rubber so they have a lot of potential to compete internationally. Pakistanis are more physically blessed than Japanese people, and if the aspiring athletes here continue to train diligently they can go places."

A 7th Dan certified coach with the Japanese Karate Association, Shiina was also mildly surprised by the number of karate practitioners and the sport's popularity in Karachi; the City of Lights is home to some 40,000 karatekas, per the Japanese Consulate.

The karate craze isn't just limited to Karachi, but is a worldwide phenomenon — large enough to rival some of the planet's biggest sports, claims Shiina.


Grandmaster Ashraf Tai admits to match-fixing


"Karate is the second most-popular sport in the world after football, both professionally and at amateur levels," he said.

The claim may sound tall, but Japanese Consul General Toshikazu Isomura, on whose invitation Shiina agreed to train in Pakistan, fully stands behind it.

Karate, explains Isomura, is a healthy way of life, which gives it an edge over its peers.

"It is a serious sport, but it also promotes a healthy lifestyle, so the message for Pakistani youth is to take up this sport," he said.


Lack of finances thwarting Abbas' Olympic dreams


If that isn't incentive enough, perhaps the chance to be Tokyo-bound in three years' time for Olympics will be; karate is set to make its Games debut on home soil in 2020.

While it remains to be seen whether any of Pakistan's karatekas make it to Tokyo or not, what seems far more certain is Shiina making annual trips to Pakistan to train the country's budding karate community.

"This is Shiina's third trip to Pakistan and now we are hoping that he would come every year," said Isomura.
COMMENTS
Comments are moderated and generally will be posted if they are on-topic and not abusive.
For more information, please see our Comments FAQ