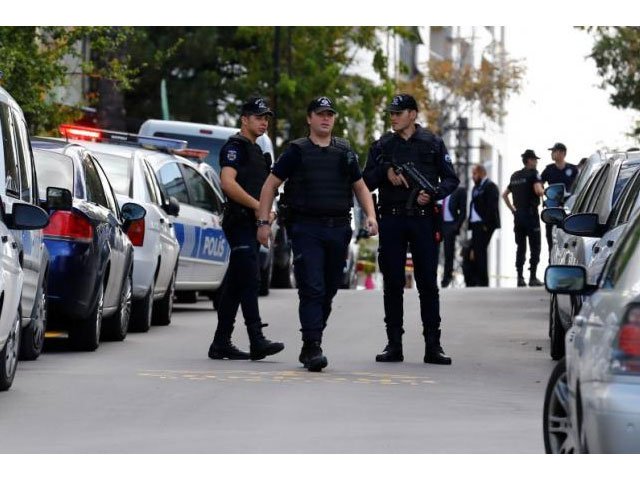 ---
ANKARA: Turkish authorities detained more than 1,500 people for questioning over suspected links to militant groups in the latest operations over the last week and arrested 125 of them, the interior ministry said on Monday.

Turkey faces multiple security threats, including the Kurdistan Workers Party (PKK) in the largely Kurdish south-east and Islamic State militants. Both groups have been blamed for multiple deadly bomb attacks in Turkish cities over the last year.

Turkey PM says 161 dead in coup bid, almost 3,000 detained

The interior ministry said in a statement that 1,589 people were detained for questioning over suspected militant links. While 125 of them were arrested, it was not immediately clear how many remained in detention.

A total of 1,067 of those detained were suspected of links to the autonomy-seeking PKK, which has carried out a three-decade insurgency against the Turkish state and is considered a terrorist organisation by the United States, Turkey and the European Union.

Another 501 were detained for suspected ties to the US-based Muslim cleric Fethullah Gulen, whom Ankara blames for orchestrating an attempted coup in July. Gulen denies any involvement and has condemned the coup.

Negotiations: Mexico, Turkey speed up trade deal

Twenty-one people were detained for alleged ties to Islamic State, the ministry said.

Of those arrested, 57 were charged with links to the PKK, 63 to the cleric Gulen and five to Islamic State, the ministry said.

Following the July 15 coup, Turkey has arrested more than 40,000 people and sacked or suspended more than 100,000 in the military, civil service and private sector. Rights groups and some Western allies fear that the crackdown is leading to a curtailment of civil liberties.

The government says such measures are necessary, given the security threat.
COMMENTS
Comments are moderated and generally will be posted if they are on-topic and not abusive.
For more information, please see our Comments FAQ