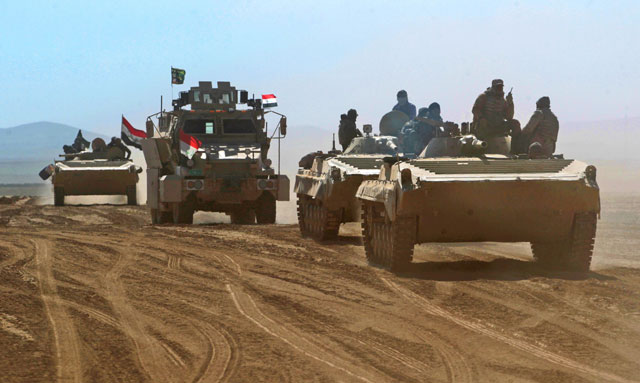 ---
BAGHDAD: The Islamic State group on Monday claimed responsibility for a suicide attack near Mosul it said was carried out by a British suicide bomber, the SITE Intelligence Group reported.

"The martyrdom-seeking brother Abu Zakariya al Britani -- may Allah accept him -- detonated his explosives-laden vehicle on a headquarters of the Rafidhi army and its militias in Tal Kisum village, southwest of Mosul," the claim quoted by SITE said.

The IS statement did not say when the bombing occurred. The terrorist group uses the word "rafidha", which means "rejectionists", to refer to Shia Muslims in a derogatory way because it considers them heretics.

Islamic State rapes, tortures Sunni Arab women too: HRW

Forces from the Hashed al Shaabi (Popular Mobilisation), a paramilitary umbrella dominated by Shia militias backed by Tehran, are active in the area mentioned in the statement. They are fighting alongside other Iraqi forces -- including the army and the federal police -- as part of a push that started on Sunday to retake the west bank of Mosul.

Tens of thousands of Iraqi forces launched a massive offensive on October 17 to retake the city, which is Iraq's second largest and the only remaining major stronghold of the extremists in the country. They retook control of the eastern side of Mosul last month.

IS fighters of a variety of nationalities, including Britons, have carried out suicide attacks on many occasions in Iraq and Syria in the past three years. The IS statement said that the British fighter's attack, and that of another suicide bomber of Iraqi nationality, caused many casualties but AFP could not immediately verify the claim.