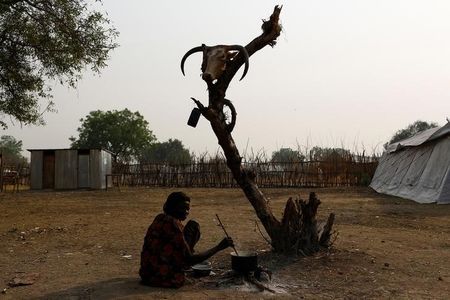 ---
JUBA:
Parts of war-ravaged South Sudan have been hit by famine, a senior government official said on Monday, adding that nearly half the country's population would be food insecure by July.
Here are the 10 most fragile states in the world
"In greater unity state, some counties are classified in famine or risk of famine,"  Isaiah Chol Aruai, chairman of South Sudan's National Bureau of Statistic, told a news conference in Juba.
He said the long term effect of the conflict combined with high food prices, economic disruption and low agricultural production would was expected to make 4.9 million people food insecure between February and April, with that number rising to 5.5 million by July.