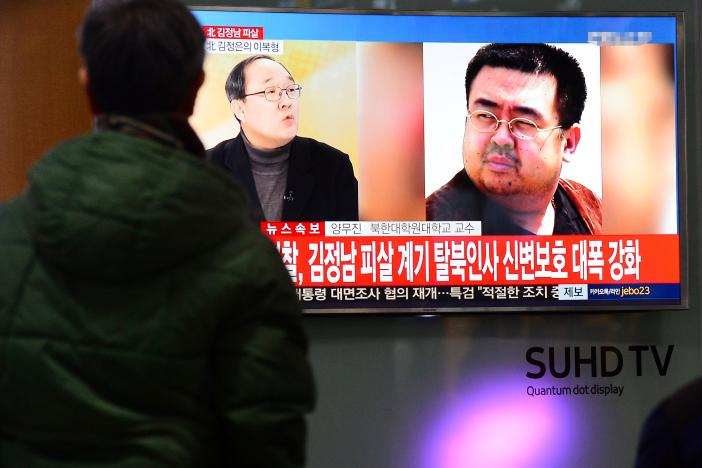 ---
Pyongyang cannot trust the Malaysian police investigation into the sudden death of a North Korean, the country's ambassador said Monday, after officers identified the victim as the half-brother of the North's leader.

Kim Jong-Nam was travelling under the alias of Kim Chol when apparently poisoned by two women at Kuala Lumpur International Airport a week ago.

Malaysia summons envoy as North Korea's Kim killing row deepens

South Korea has pointed the finger of blame for the attack at the North, citing a "standing order" from its leader Kim Jong-Un to kill his elder sibling and a failed assassination bid in 2012.

"It has been seven days since the incident, but there is no clear evidence on the cause of death and at the moment we cannot trust the investigation by the Malaysian police" even though it has yet to conclude, ambassador Kang Chol told reporters.

Malaysia had earlier in the day summoned Kang over his accusation that the investigation was politically motivated and that Kuala Lumpur was conspiring with "hostile forces".

The Malaysian foreign ministry rejected the claim and announced it was recalling its envoy to Pyongyang.

Malaysian police initially told the North Korean embassy that a diplomatic passport-holder had died of natural causes, according to an English transcript of Kang's speech handed to journalists.

North Korea, Malaysia in bitter battle over Kim-Jong Nam's body

The ambassador, who referred to the victim as Kim Chol, also accused officers of beating the teenage son of the North Korean suspect whom they arrested in Kuala Lumpur last week.

Four other North Koreans have been named as suspects in connection with the killing but have fled Malaysia.

North Korea has demanded Malaysia return the body and objected to an autopsy being performed, but police have insisted it cannot be released until a family member comes forward to provide a DNA sample.
COMMENTS
Comments are moderated and generally will be posted if they are on-topic and not abusive.
For more information, please see our Comments FAQ